Alert teen credited in fast moving Victoria house fire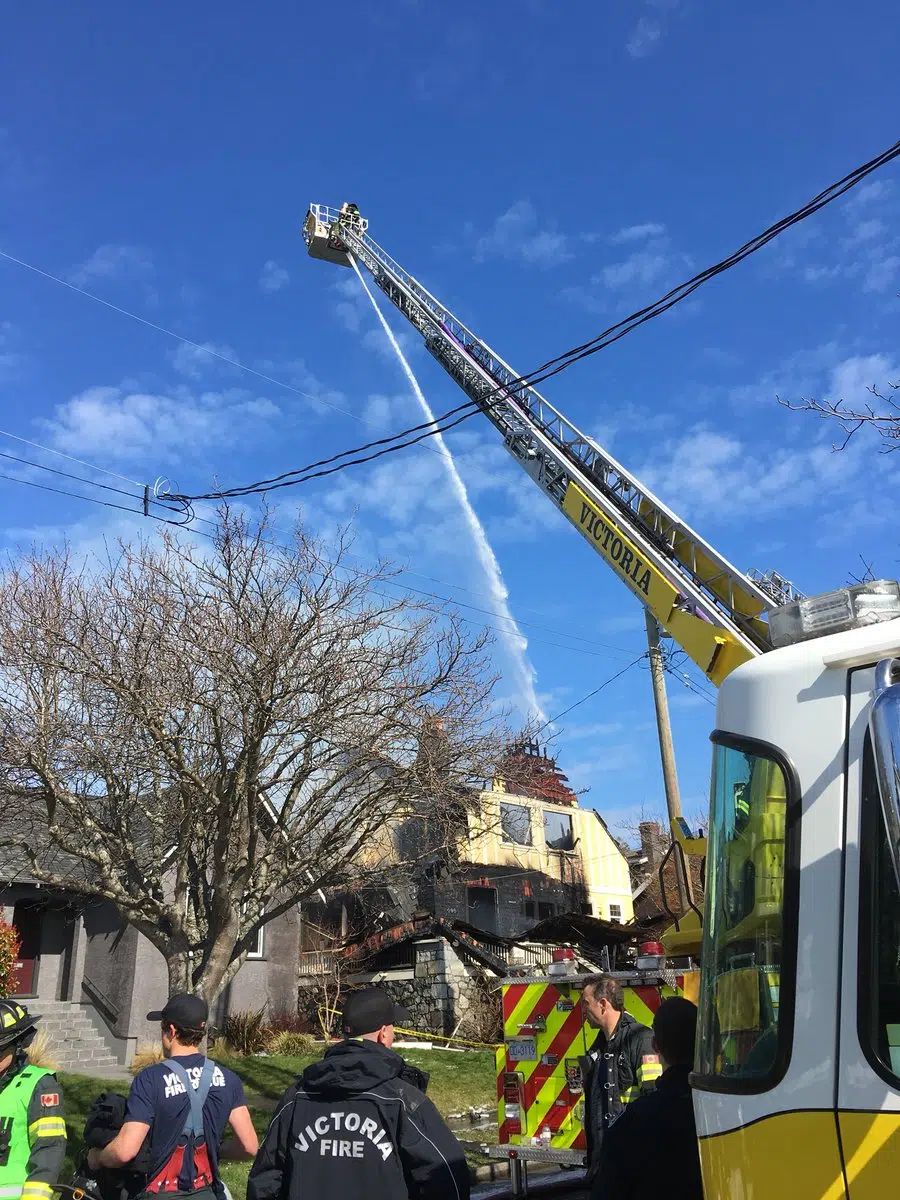 A 16-year-old boy is being credited for saving his family and tenants when their Victoria home caught on fire.
Fire crews were called to the house fire on McClure St. in Fairfield at around 11:30 am on Monday.
"We knew pretty early on that the fire was deep seeded in the structure and we went from offensive to defensive," said Deputy Fire Chief Dan Atkinson.
Mike McComb says he's the owner of the house. "My oldest son Sam got everyone out of the house. His two younger brothers and his grandmother. He attempted to put out the fire, but it got too big, so he made the right decision getting out."
Neither McComb nor his wife were home, because they were at work.
Tenants living in the lower suite of the house were also alerted and got out safely.
From the outside, the damage looks extensive but McComb says it doesn't matter because everyone is safe.
"It's only stuff, my tv, my Xbox, clothing can all be replaced."
The cause of the fire is still under investigation.