VicPD arrest suspect in alleged Topaz Ave. home invasion and car theft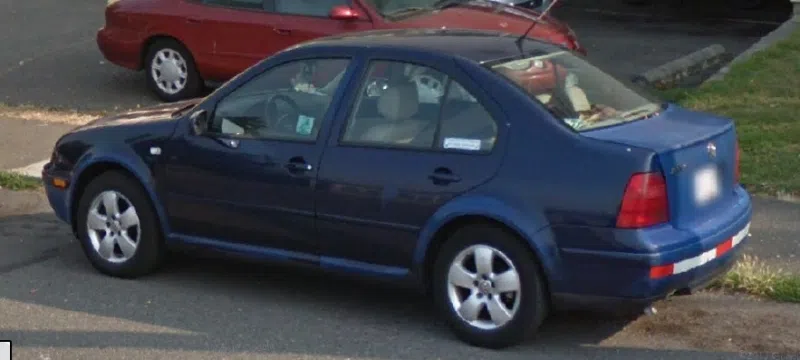 Victoria Police have made an arrest in a suspected home invasion and car fire back in early February.
On February 6th,  police say they were called to an alleged home invasion on Topaz Avenue where a suspect fled in what was described as a blue Volkswagen Jetta.
Less than two hours later, the fire department was called to a car fire on the 2900 block of Washington Avenue, matching the description of the Jetta.
"The vehicle, a Volkswagen Jetta with a distinctive reflective sticker on the bumper, had been stolen between 11:00 p.m. on February 3rd and 10:30 a.m. on February 6th and believed to be utilized in the home invasion and subsequently burned," Victoria police wrote in a statement.
Police say investigators found one suspect through forensic work and an arrest was made.  The person arrested was released on condition according to police.
They are still looking for a second suspect and witness are being asked to come forward.
(Photo from VicPD)