Roger Daltrey: Here's Some Old Music Made New. Also, I'm Deaf As A Post. Huh?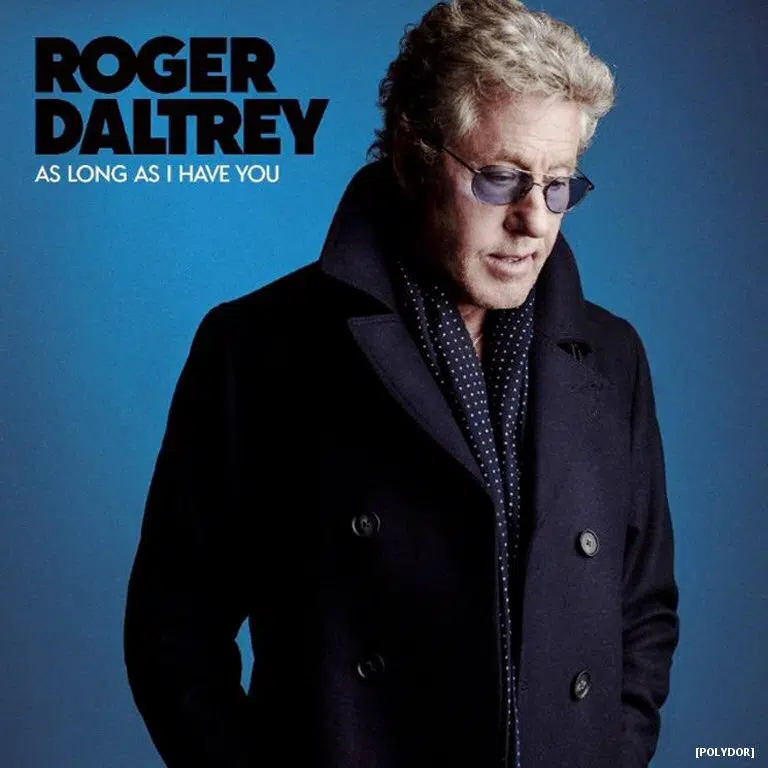 Rock and roll stalwart/icon/survivor Roger Daltrey has a new solo album coming to us Friday June 01. It's called As Long As I Have You, and as it looms, the 74 year old Whoster admits that decades of being exposed to decibel levels which can be heard in the vicinity of Alpha Centauri have taken a toll on his listening equipment: he's going "very, very deaf."
The album, produced by Dave Eringa of Manic Street Preachers knob-twiddling fame, also features Daltrey's equally hearing-challenged bandmate, Pete Townshend, who supplies guitar on seven tracks. In addition to new tunes, As Long As I Have You includes some covers, including Nick Cave's Into My Arms, Stephen Stills' How Far and Stevie Wonder's You Haven't Done Nothing. As well, the title track is quite the throwback: it was originally done in 1964 by Garnet Mimms, just as The Who were emerging from the primordial swamp.
Says Daltrey in a media release:
This is a return to the very beginning, to the time before Pete started writing our songs, to a time when we were a teenage band playing soul music to small crowds in church halls. That's what we were, a soul band. And now, I can sing soul with all the experience you need to sing it. Life puts the soul in. I've always sung from the heart but when you're 19, you haven't had the life experience with all its emotional trials and traumas that you have by the time you get to my age. You carry all the emotional bruises of life and when you sing these songs, those emotions are in your voice. You feel the pain of a lost love. You feel it and you sing it and that's soul. For a long time, I've wanted to return to the simplicity of these songs, to show people my voice, a voice they won't have heard before. It felt like the right time. It's where I am, looking back to that time, looking across all those years but also being here, now, in the soulful moment.
As for his hearing, things are not looking (sounding) particularly great: he's taken to relying on lip reading to get the job done. "The trouble with the​se ear things that I wear is that I am very, very deaf," he says. "And I advise you all — all you rock'n'roll fans — take your f*****g ear plugs to the gigs."
What's that again?
---
Love, Dr. Scott James

Subscribe to Scott's Now posts via RSS

Report A Typo