the full list of Record Store Day releases, here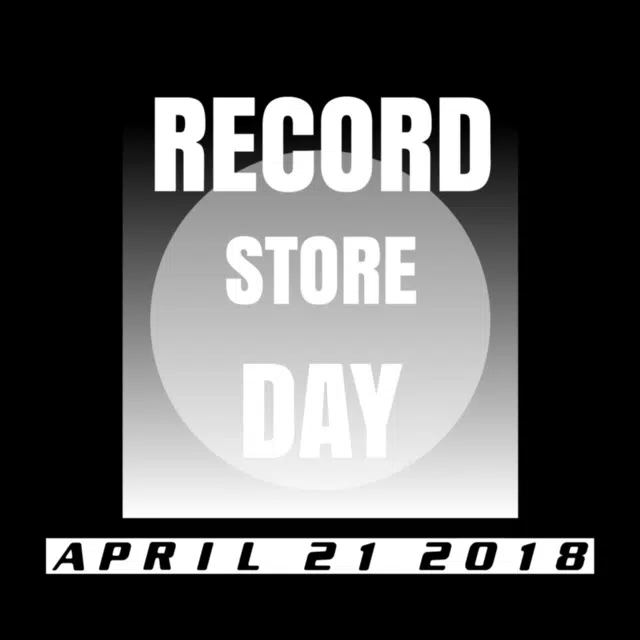 Mar 07, 2018
Ryan & Heather
You had it on vinyl. Then 8-track. A copy on cassette. Then on compact disc. Then mp3.
Now you want it on vinyl, again.
Record Store Day is on Saturday April 21. Check out the full list of releases compiled by NME and possibly available (in limited quantities) on the shelves of one of Victoria's record shops.
We have some good ones in town including The Turntable, Ditch, Vinyl Envy, and Lyle's Place.
Here's a few of the highlights that caught our eye for Record Store Day 2018.
ABBA – ' Summer Night City ' ( 7″ Single )
AC/DC – ' Back In Black ' ( Cassette Album )
Adam Sandler – ' They're All Gonna Laugh At You ' ( 2 x 140g 12″ Black vinyl album )
Allman Brothers Band, The – ' Live At The Atlanta International Pop Festival ' ( Quadruple LP Vinyl )
Bob Dylan – ' Masters of War ' ( 7″ )
Bob Dylan & The Grateful Dead – ' Dylan & The Dead ' ( LP Vinyl )
Boz Scaggs – ' Lowdown / Jojo / What Can I Say ' ( 12″ )
Bruce Springsteen – ' Greatest Hits ' ( Double LP Vinyl )
Chet Baker – ' Jazz On Film…Tromba Fredda OST ' ( 10″ Etched vinyl )
Cure, The – ' Mixed Up – Deluxe Edition ' ( 2LP )
David Bowie – ' David Bowie ' ( 2LP )
David Bowie – ' Let's Dance – Demo ' ( 1 x 180g 12″ Black Vinyl single )
David Bowie – ' Now ' ( 1 x 180g 12″ White vinyl album )
David Bowie – ' WTTB ' ( 3 x 180g 12″ Black vinyl album )
Def Leppard – ' Live from Abbey Road ' ( 12″ Single )
Doors, The – ' The Matrix Part II ' ( 1 x 180g 12″ Black vinyl album )
'The King In The Ring' ( Double LP Vinyl )
Eric Burdon & The Animals – ' Nights In San Francisco ' ( LP )
Eric Clapton – ' Rush (Music from the Motion Picture) ' ( 1 x 140g 12″ Black vinyl album )
Eurythmics – ' 1984 ' ( 1LP )
Fleetwood Mac – ' Tango In The Night Alternate ' ( 1 x 180g 12″ Black vinyl album )
Frank Zappa – ' Lumpy Gravy: Primordial ' ( LP )
Gary Clark Jr. and Junkie XL – ' Come Together ' ( 1 x 140g 12″ pic disc Includes comic book and poster. )
George Martin – ' Beatles To bond And Bach ' ( 1LP Blue )
Gloria Gaynor – ' I Will Survive [12" Disco Version]/Substitute [12" Disco Version] ' ( 12″ Single )
Hawkwind – ' Levitation ' ( Triple LP )
James Brown – ' Live At Chastain Park 1985 ' ( LP )
Jethro Tull – ' Moths ' ( 1 x 100g 10″ Black vinyl 6 track EP )
Jimi Hendrix – ' Mannish Boy / Trash Man ' ( 7″ )
John Fogerty – ' Centrefield / Rock'n'Roll Girls ' ( 12″ Picture Disc )
Johnny Cash – ' At Folsom Prison (Legacy Edition) ' ( Quintuple LP Vinyl )
Lalo Schiffrin – ' Enter The Dragon OST ' ( 1 x 140g 12″ picture disc album )
Led Zeppelin – ' Rock And Roll ' ( 7″ Yellow vinyl single for RSD 2018. With large hole and adaptor. )
Marc Bolan & T. Rex – ' The Final Cuts ' ( Picture Disc LP )
Marvin Gaye – ' Let's Get It On [45th Anniversary Edition] ' ( 1LP )
Neil Young – ' Roxy – Tonight's the Night Live ' ( 2 LP Black Vinyl )
OST/ Various Artists – ' Fawlty Towers – Second Sitting ' ( Picture Disc LP )
Pink Floyd – ' The Piper At The Gates Of Dawn ' ( 1 x 180g 12″ Black vinyl album )
Police, The – ' Roxanne – Picture Disc ' ( 7″ Single )
Prince – ' 1999 ' ( 1 x 180g 12″ Black vinyl album )
Rolling Stones, The – ' Their Satanic Majesties Request ' ( 1LP )
Rory Gallagher – ' The French Connection ' ( 1LP )' Lazy Sunday Afternoon (Early Mix) / Ogdens' Nut Gone
Soundgarden – ' A-Sides ' ( 2LP )
Stooges, The – ' The Stooges (The Detroit Edition) ' ( 2 x 180g 12″ Black vinyl album )Tears For Fears – ' Head Over Heels (Talamanca System Remix) ' ( 12″ )
Twin Peaks – ' Twin Peaks (Music From The Limited Event Series – Score)U2 – ' Lights of Home ' ( 12" )Whitesnake – ' 1987 ' ( 1 x 140g 12″ picture disc album )
The Who  – ' The Kids Are Alright (OST) ' ( 2LP )
Yes – ' Tormato ' ( 1 x 140g 12″ picture disc album )