Lost In Space Returns, Still Lost In Space — And That's MS. Doctor Smith To You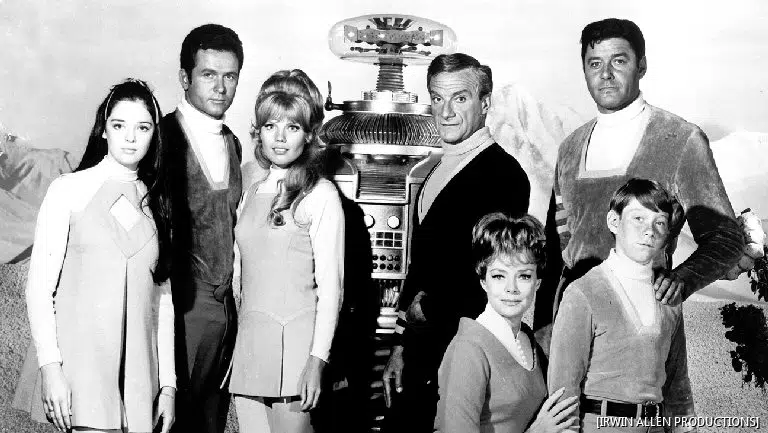 Way back sometime in stardate 2015, we got news regarding a Netflix remake of 1960s science fiction favorite Lost In Space, and immediately began waving our arms around wildly, although not shouting "Danger, Will Robinson". Now, the streaming service has revealed that it wasn't all a cruel trick, which is good, because had it been, we'd probably be moaning, Dr. Smith-like, "Oh, the pain". The Lost In Space reboot will hit our viewing screens in April, and there's now a teaser trailer to prove it.
As before, the Robinson family will be on their way to Alpha Centauri when some sort of disaster maroons them on some planet somewhere something something. What a buncha maroons. And there are some changeups, speaking of "Danger, Will Robinson": if the voice in the trailer is any indication, Will's clanking cacaphony of capacitative curmedgeonliness, as Dr. Smith might have referred to him, is now an android-ish thing, rather than a straight-up robot. And speaking of Dr. Smith, he is now a she, played by Parker Posey. She'll be hatching schemes and generally getting up to no good alongside the likes of Max Jenkins as young Will Robinson and Molly Parker as Maureen Robinson, both of whom are well-seasoned actors with credits like Sense8, House Of Cards and Deadwood.
Will the big furry one-eyed monster be back to toss papier-mâché boulders at the hapless family? Will they actually make it back to Earth at some point, only to somehow blow it and end up marooned again, thereby causing us to scream at our televisions? We'll find out Friday April 13.
Update: The kids at Netflix have released another trailer.
---
Love, Dr. Scott James

Subscribe to Scott's Now posts via RSS

Report A Typo