spend those $1,000 bills while you can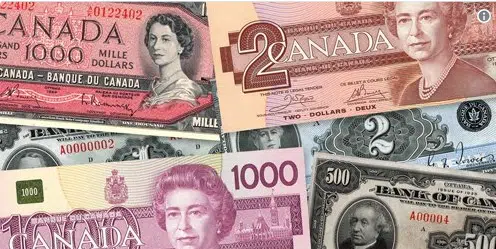 Feb 28, 2018
Ryan & Heather
Cash that $1,000 bank note Granny gave you years ago in a birthday card. The Government of Canada has plans to eliminate the rare (for most of us) bill.
According to The Bank of Canada, the latest federal budget seeks "to remove legal tender status from Canadian bank notes."
Budget 2018 calls for Ottawa to remove legal tender status from the $1, $2, and ultra-rare $25 and $500 bank notes.
"The Bank of Canada supports this initiative because it can help the Bank ensure that bank notes used by Canadians are current, in good condition, easy to use and difficult to counterfeit," it said in a statement.
It would all have to be approved in parliament first.
$1 Canadian bills were discontinued in 1989 to make room for the loonie. Printing of the $2 note stopped in 1996, with the release of the toonie.
Now only rare collectibles, the Canadian $25 note was withdrawn from circulation in 1937, and the $500 denomination was printed only in 1935.