Dallas Green And Sarah Harmer Will Pay Tribute To Gord Downie At The Juno Awards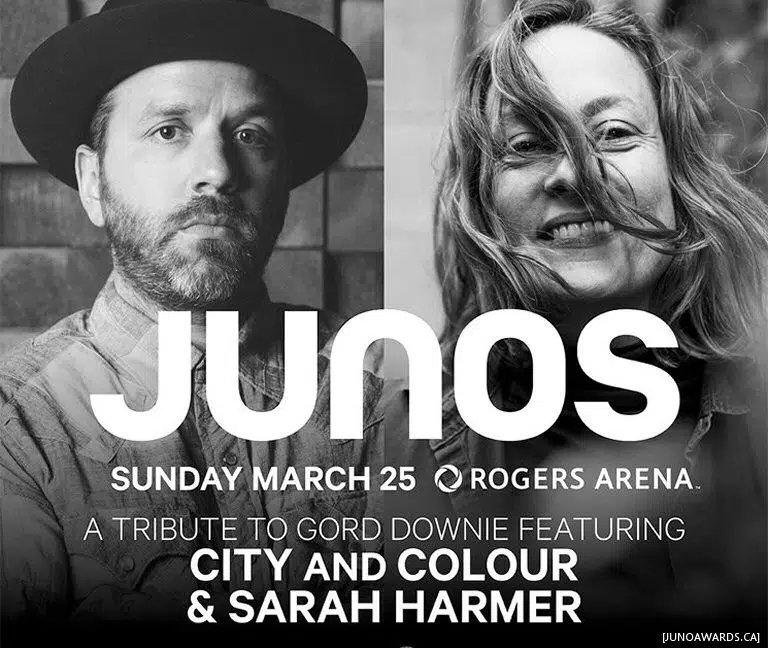 The awards and nods continue to come in, rightfully so, for Gord Downie: as well as being up for a few awards this year, he'll be honored with a special peformance at the Juno Awards.
City And Colour and Alexisonfire's Dallas Green will join Sarah Harmer in a tribute to the late Tragically Hip frontman. "The last time I performed at the Juno Awards in Vancouver, Gord was standing by my side singing with me," says Green in a media release. "This performance will be with a heavy heart, but also a very proud and honoured one. Gord was the gold standard and everything that I hope to be."
The Junos, hosted by Michael Bublé, will be held at Rogers Arena in Vancouver Sunday March 25, and carried on CBC Television. Other performers include Arcade Fire; Hedley were originally scheduled to appear, but were dropped like a hot potato following several allegations of sexual misconduct against the members. They've since stepped away from awards contention.
The full list of 2018 nominees is right over here at the official Web hangout of the Juno Awards.
---
Love, Dr. Scott James

Subscribe to Scott's Now posts via RSS

Report A Typo