Mini bus catches fire during rush hour traffic in Victoria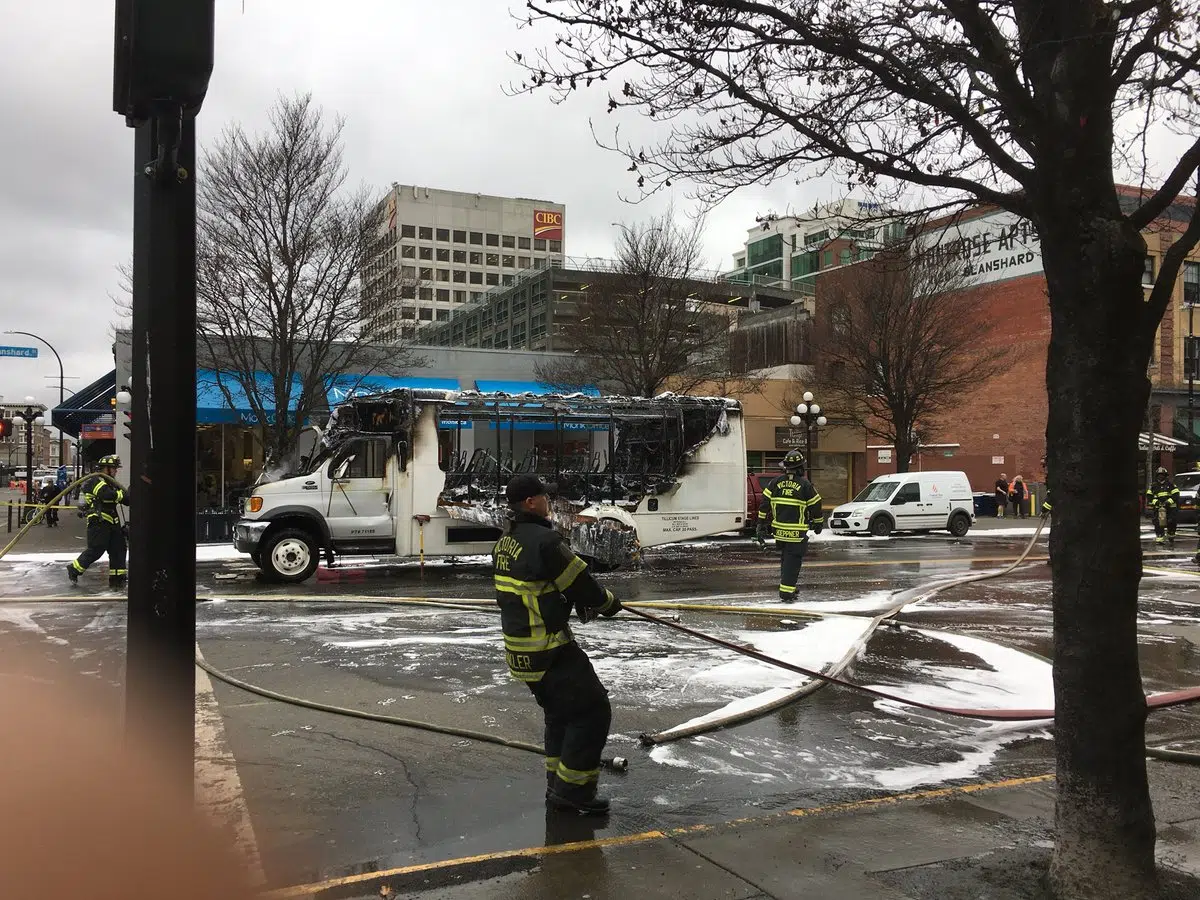 Police and the Victoria fire department are investigating the cause of a mini bus fire downtown on Wednesday morning.
At 8:15 a.m., a Wilson's Transportation bus caught on fire at a red light on Blanshard and Fort Street.
We are at Blanshard & Fort for a vehicle fire. Please avoid the area. We will be evacuating people from nearby businesses. #yyjtraffic

— Victoria Police (@vicpdcanada) February 28, 2018
It sent dark billowing smoke over the downtown core and shutdown traffic in the area during the rush hour. Some nearby businesses had to be evacuated momentarily as well.
"The van was fully engulfed," said acting Victoria Fire Chief Mike Bourne.
Victoria police say there was only one occupant in the bus, a driver who escaped without serious injuries.
UPDATE | Looks like no injuries requiring hospital treatment in this morning's #busfire. #thankgoodness #yyjtraffic #yyj #F188393

— Victoria Police (@vicpdcanada) February 28, 2018
The bus though was thoroughly destroyed. Wilson's Transportation apologized for the inconvenience to commuters this morning, saying they will do their own investigation.