Flea of Red Hot Chili Peppers talks about battles with drug addiction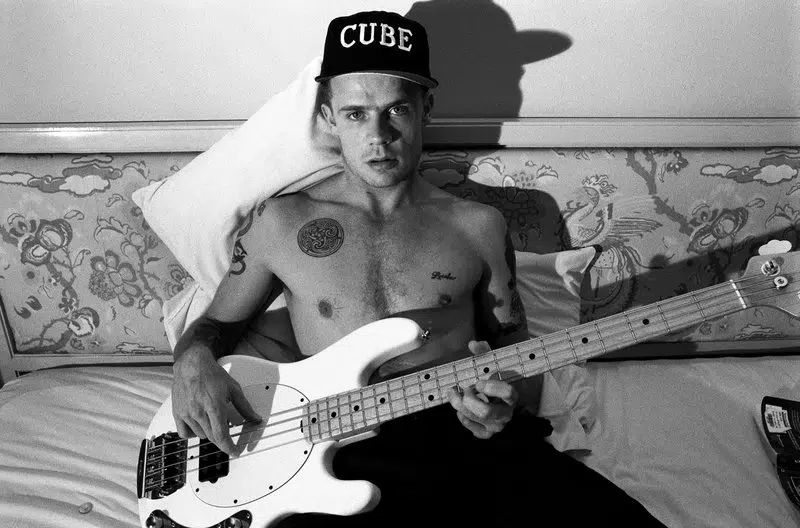 Feb 27, 2018
Ryan & Heather
Chili Peppers bassist Flea has spoken out about his past battles with addiction to warn others of the dangers of prescription drugs.
The bassist wrote an account for Time Magazine as part of their series documenting the prescription drugs crisis.
"I've been around substance abuse since the day I was born," said Flea. "All the adults in my life regularly numbed themselves to ease their troubles, and alcohol or drugs were everywhere, always. I started smoking weed when I was eleven, and then proceeded to snort, shoot, pop, smoke, drop and dragon chase my way through my teens and twenties."
Flea (real name Michael Balzary) describes in his Time account how he would take drugs to curb his anxiety. In 1993, having seen three of his friends die from drugs abuse, fatherhood inspired him to completely kick the habit.
"I saw three of my dearest friends die from drugs before they turned 26, and had some close calls myself. It was a powerful yearning to be a good father that eventually inspired a sense of self-preservation, and in 1993 at the age of 30 I finally got that drugs were destructive and robbing my life force. I cut them out forever."
In 2015, Flea was face-to-face with his drug addiction again when he broke his arm in a snowboarding accident.
"My doctor put me back together perfectly, and thanks to him I can still play bass with all my heart. But he also gave me two-month supply of Oxycontin. The bottle said to take four each day. I was high as hell when I took those things. It not only quelled my physical pain, but all my emotions as well. I only took one a day, but I was not present for my kids, my creative spirit went into decline and I became depressed. I stopped taking them after a month, but I could have easily gotten another refill."
Read Flea's full contribution for Time magazine here.