Neil Young shares details about 'Tonight's The Night', live release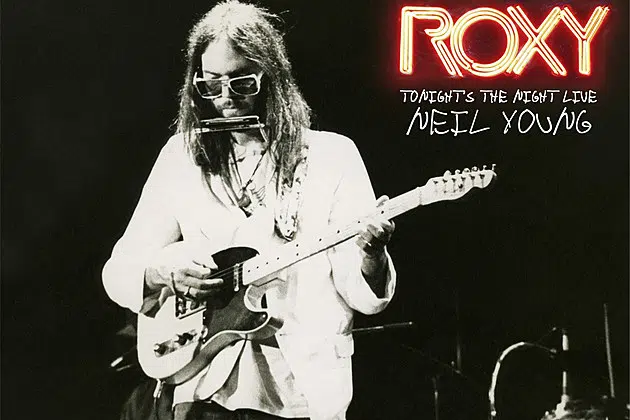 Feb 26, 2018
Ryan & Heather
A live album from the Neil Young Archives will be out for Record Store Day on April 21st.
Roxy – Tonight's The Night Live includes the live debuts of songs that ended up on Young's gritty and unpolished 1975 album Tonight's The Night, as well as his 1974 hit "Walk On" from On The Beach.
Tonight's The Night is a fan favourite of Neil Young's mid-'70s work. Crazy Horse guitarist Danny Whitten and Young's friend and roadie Bruce Berry had both died of drug overdoses in the months before the songs were written.
"We had finished recording Tonight's The Night and decided to celebrate with a gig at a new club opening on the Sunset Strip, the Roxy," Young recalled, in a statement. "We went there and recorded for a few nights, opening the Roxy. We really knew the Tonight's the Night songs so we just played them again, the album, top to bottom, two sets a night for a few days. We had a great time.
"Roxy – Tonight's the Night Live is the live recording we made."
Roxy – Tonight's The Night will be released first as an exclusive 'Record Store Day' edition on April 21st. The following week the standard vinyl, CD and digital version will be released.