The Late Roy Orbison Prepares To Go On Tour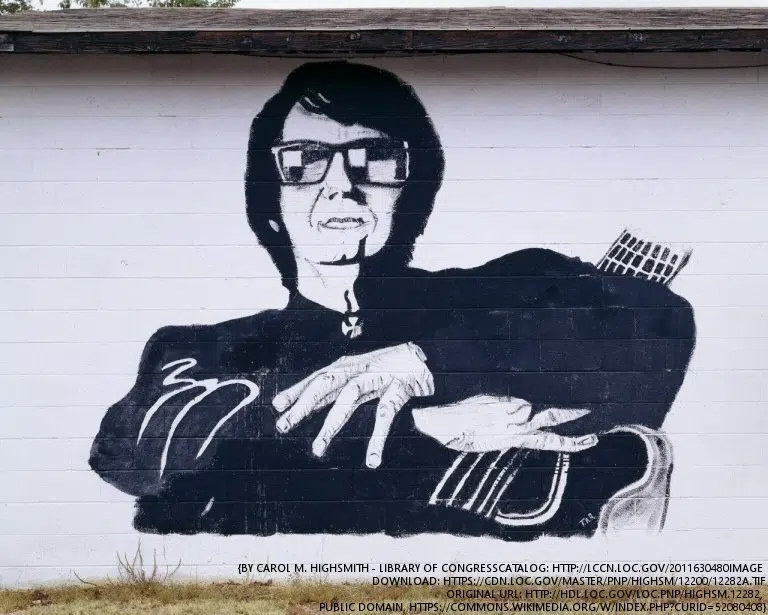 He may have reached the end of the line three decades ago, but that pesky not-being-alive thing is not going to stop Roy Orbison from hitting the road.
The country legend turned rock legend turned Traveling Wilbury is scheduled to appear on stage in holographic form beginning in April. Thanks to 21st century hologram technology, the 2018 Roy Orbison tour will launch at Cardiff Wales' Motorpoint Arena on Sunday April 08, and will stop in Manchester, Glasgow, Edinburgh, Liverpool, Leeds, and other European cities before wrapping up a the Bournemouth International Centre on Friday April 20.
BASE Hologram did a test run of the not-quite-perfected 4K Roy Orbison image at the Rose Theater at Lincoln Center in New York City late last year; Roy's son Alex, who's the president of Orbison Music and one of the backers for the BASE Hologram initiative, was in the audience, and said the image of his late father left him "breathless and impressed." The Not So Big O said that the hologram "looked just like my dad standing on stage," and that seeing it happen was "a little bit like the Jetsons."
Roy Orbison In Dreams: The Hologram U.K. Tour will feature a full orchestra supporting Roy's latest album, A Love So Beautiful: Roy Orbison With The Royal Philharmonic Orchestra, with tour promoter Danny Betesh promising to deliver a "transformative live entertainment concert experience."
This won't be the first time a concert crowd is entertained by a hologram: on the final night of the 2012 Coachella festival, Tupac Shakur appeared onstage with Dr. Dre for a duet with Snoop Dogg. Elvis Presley, Ol' Dirty Bastard, Ronnie James Dio, and Michael Jackson have also risen from the dead as holograms, and the late Frank Zappa may do likewise later this year.
---
Love, Dr. Scott James

Subscribe to Scott's Now posts via RSS

Report A Typo