whatever you do, don't call it 'Taco Tuesday'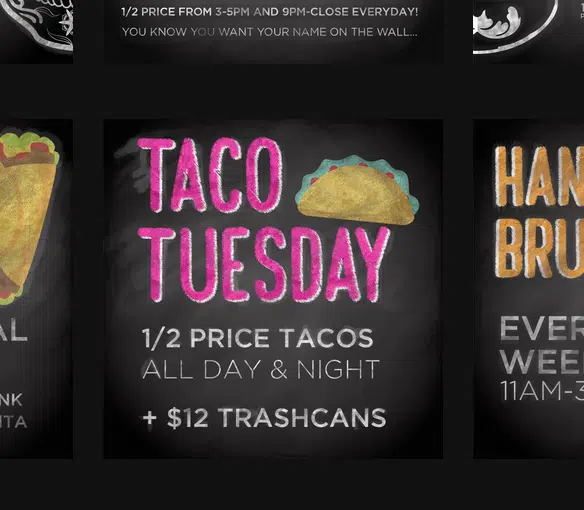 Feb 16, 2018
Ryan & Heather
A taco restaurant in Calgary has been told to stop using the term 'Taco Tuesday' or it will face legal action.
Taco Time trademarked the slogan over 20 years ago. Blanco Cantina, a Tex-Mex restaurant in Calgary says it's been sent a cease-and-desist letter by MTY, which owns the Taco Time chain. The company is demanding the standalone restaurant stop using the slogan.
The Calgary taco joint plans to stop using the trademarked slogan.
But Blanco Cantina will try to spin the cease-and-desist news into free promotion. They're asking customers to sign a petition on their website. And the restaurant is reportedly holding a contest to rename their half-price special, with the winner getting three free tacos for a year. Every Tuesday, of course.