new book: photo-packed, 'Gord Downie'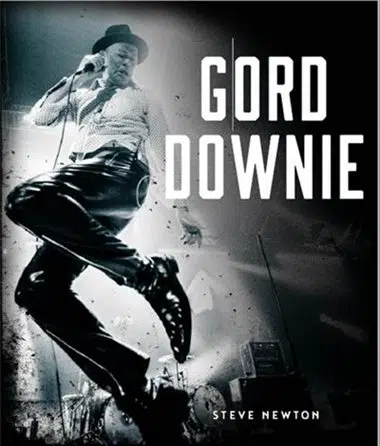 Feb 07, 2018
Ryan & Heather
Long time Georgia Strait rock journalist Steve Newton has released his new book, a salute to the late- Tragically Hip frontman Gord Downie. Its simply titled Gord Downie.
The Q! Afternoon Show talked to Steve Newton about his new book. Listen below or here
Steve Newton interviewed Gord Downie five times. The first time was in 1989. Steve Newton has a great website and he's posted audio some of the phone interviews he had with Gord over the years. Downie died last October after battling brain cancer diagnosed 18 months earlier. He was 53.
The hardcover coffee-table book charts Downie's early days with the Hip ("Straight Outta Kingston"), to the final chapter, "Courage (For Gord Downie)," the band's emotional goodbye to fans on the final tour of Canada that kicked-off in Victoria.
Order the book from Chapters/Indigo website.
Newton dedicates the 188-page book to his older brother Danny, "who passed away at age 16, but not before developing a real passion for guitar-based rock," Newton writes. "I bet he would have loved the Hip."
Related: "Gord Downie on 100.3 The Q! with listeners, 2007"