RCMP puppies in need of names!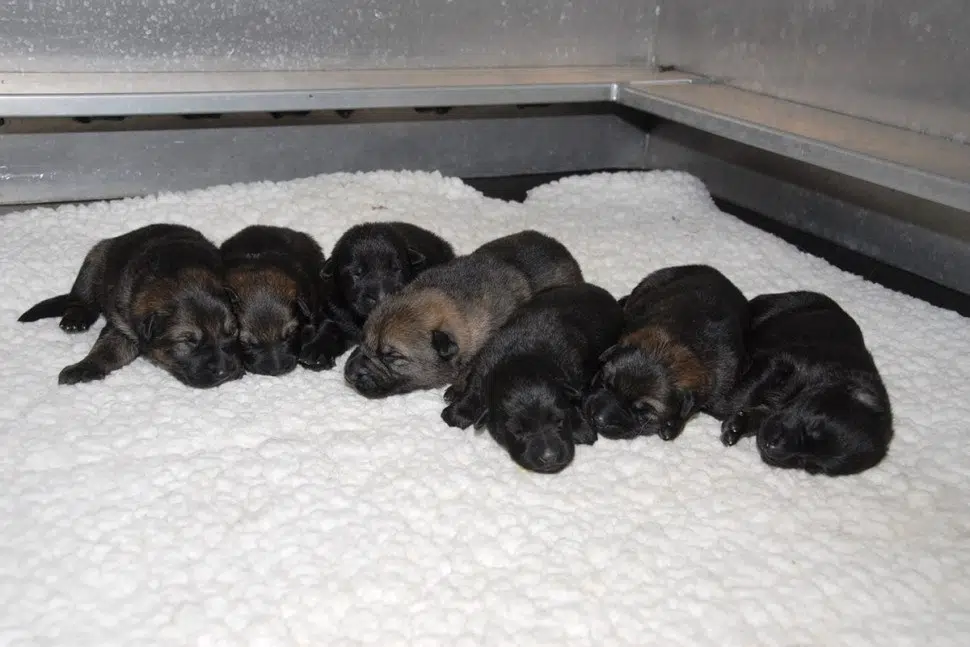 Feb 06, 2018
Ryan & Heather
A new litter of 13 RCMP police dogs need names. The RCMP has opened up a contest for kids to submit suggestions on what to call these fur-balls.
The dogs will train at The RCMP Police Dog Training Centre (PDSTC) in Innisfail, Alberta.
Each future police doggie will receive a name chosen from submissions from kids 14 years-old and younger.
A couple of contest rules:
all successful names will have to begin with the letter L, be no more than two syllables or nine letters, and be submitted by Canadian kids (14 years-old and younger) by February 28. Winning names will be announced on April 10
the kids who sent in those names will receive a laminated portrait of the puppy they named, a plushie, and an official RCMP baseball hat
Submissions can be made online or through the mail to:
2018 Name the Puppy Contest
RCMP Police Dog Service Training Centre
P.O. Box 6120
Innisfail, AB T4G 1S8