RCMP looking for this man after knife pulled on Good Samaritan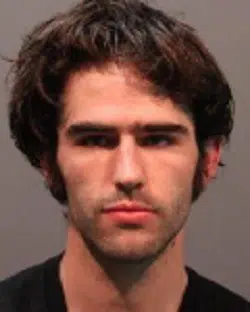 Feb 01, 2018
Ryan & Heather
A Good Samaritan is being credited with stopping a domestic incident. Police are now looking for a Victoria man who pulled a knife on the man who helped.
West Shore RCMP say a male suspect was witnessed yelling at a female he knew on January 28 around noon in the 1500 block of Admirals Road in View Royal.
Mounties say a Good Samaritan then stepped in to intervene. The suspect allegedly produced a knife, after he told the Samaritan to back off.
A Canada-wide warrant has now been issued for Patrick O'Neil of Victoria, in connection with the incident.
O'Neil is described as a white male, 5 foot 6 inches tall, weighing 140lbs. He has brown hair and hazel eyes.
Anyone who sees O'Neil is asked to contact local police.