Bob Seger: Here, Have A Free Copy Of This Song I Discovered Behind The Couch Cushions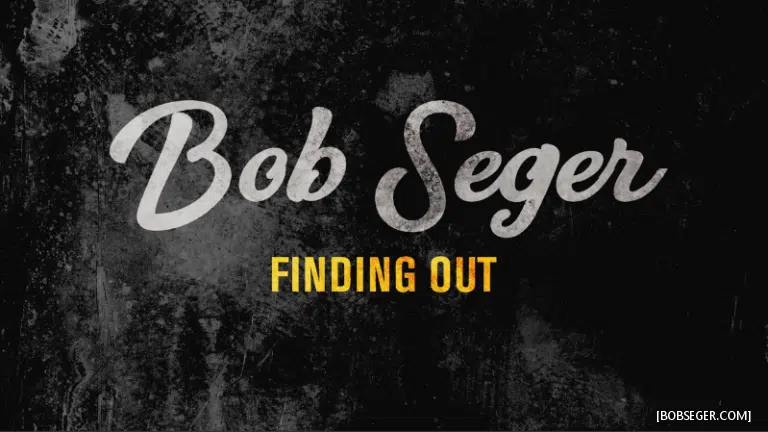 Bob Seger has just released a previously unheard tune called Finding Out, which was supposed to be on 2006's Face The Promise album, but was left on the cutting room floor, and which is now available as a free download on his website. Construction of the song began about a decade and a half ago, but it wasn't completed until last year, during sessions for his latest album I Knew You When.
In a chinwag with Detroit Free Press hacks in 2003, Seger said that this kind of thing isn't really unusual. "I write a lot of songs that people don't hear," he said. "I just try to take the ones that sound the best — maybe have the best lyric, or the best melody. I really just enjoy the process. I fall in love with every single one of them. I finish 'em all, and I don't think there's a whole lot of difference between the bad ones and the good ones. But every now and then you hit something that you really like a lot. Every now and then you'll nail one that's really, really special. And that's what you live for. I've got a ballad on the new album called 'Finding Out,' where I really nailed the lyric. So that's real good. The whole process is a lot of fun. When I have time to do it."
Last fall, back surgery forced Seger to postpone the 19-date tour which was supposed to precede the November release of the new album. He's recovering now, and hoping to get back on the road soon.
You can stream and download Finding Out here.
---
Love, Dr. Scott James

Subscribe to Scott's Now posts via RSS

Report A Typo