Johnson Street Bridge to be closed over the weekend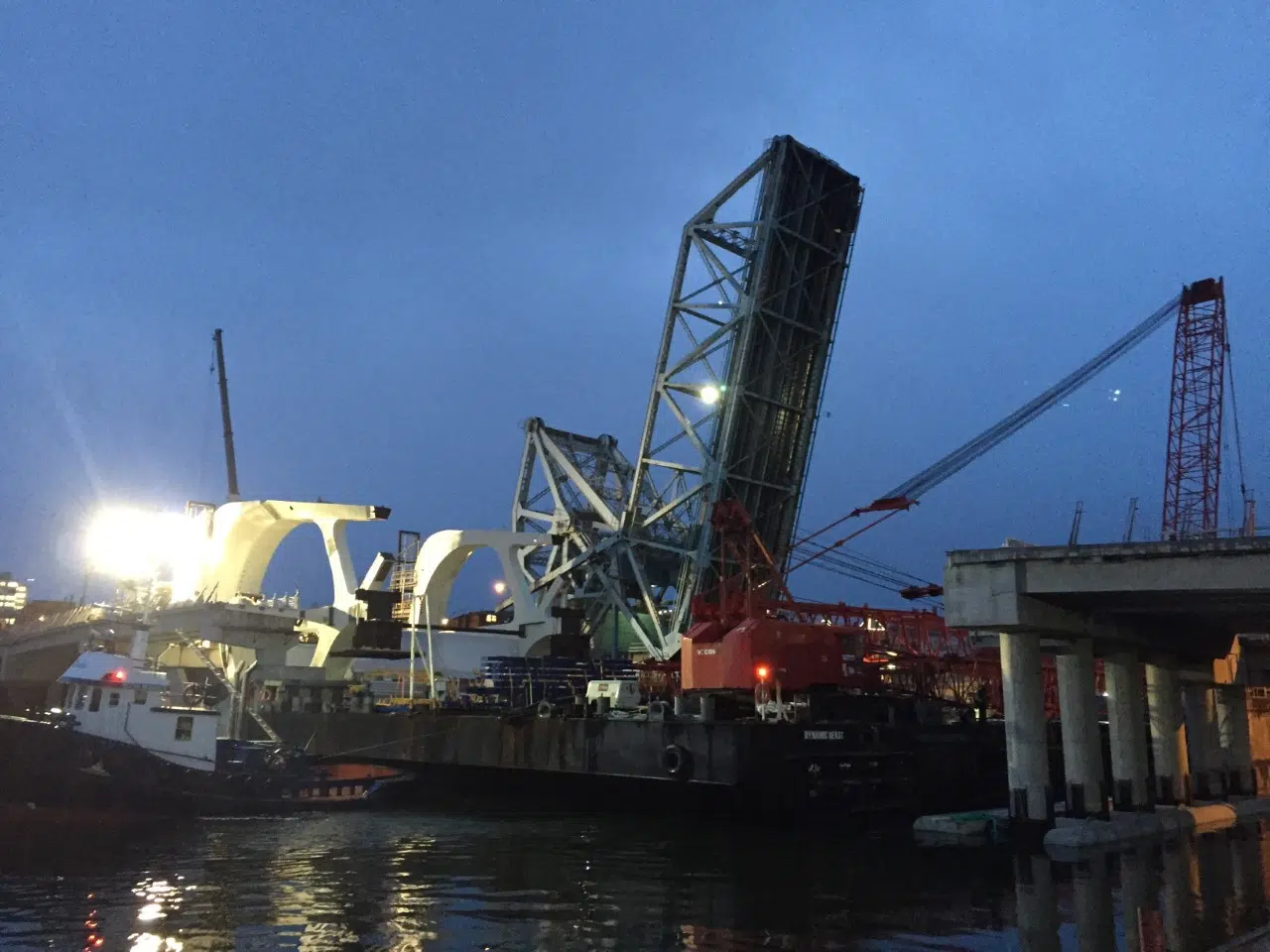 The new Johnson Street Bridge is going to make another major step to actually looking like a bridge this weekend.
The final components will be installed, weather permitting of course.
It also means the existing bridge will be closed to all traffic from  from 7 a.m. Saturday until about 5 p.m. Sunday while spans and decking are installed.
Drivers, cyclists and pedestrians will be directed to use the Bay Street bridge.
This is expected to be the last major closure for construction.
Note: The dates and times above are subject to change and are weather dependent as the steel pieces cannot be lifted during high winds. In the event of high winds, the crane barge will remain parked in the marine channel until it's safe to lift the bridge deck span.
The best view of the construction activities will be from the northeast side of the bridge near Canoe Club and Mermaid Wharf or online on the project webcam.