Led Zeppelin reissue live album, first time on vinyl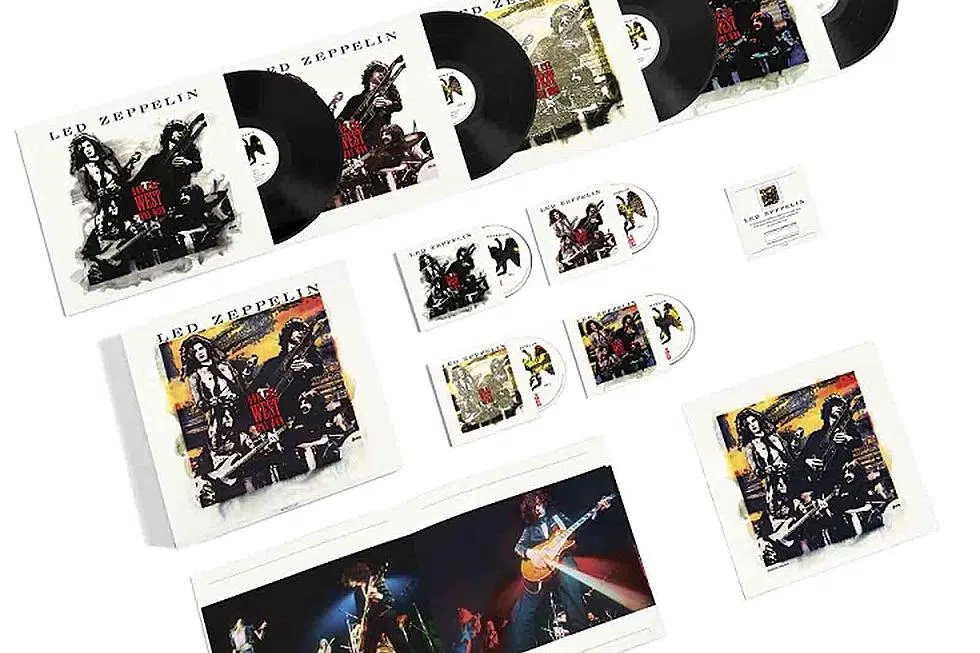 Jan 25, 2018
Ryan & Heather
Led Zeppelin have announced a reissue of their classic live album 'How The West Was Won' capturing material from their 1972 U.S. tour.
Originally released in 2003, the album features original performances from the L.A. Forum and Long Beach Arena. The new reissue is due out on March 23 and features remastered sound supervised by Jimmy Page.
It will be released on CD, vinyl and Blu-ray, marking the first time the album has ever been available on vinyl. The 'How The West Was Won' reissue forms part of the band's 50th anniversary celebrations. Page recently teased that fans have "all manner of surprises" to look forward to over Led Zeppelin's anniversary year.
Recently Robert Plant discussed the topic of whether he would work with Jimmy Page again. Speaking to a Louisville radio station, Plant said he had "no idea" whether the two would work together again. "It's not even within my countenance to imagine it, really," he said.