Candice Bergen's Back As Murphy Brown. She's Here To Chew Bubblegum And Kick Butt, And She's All Out Of Bubblegum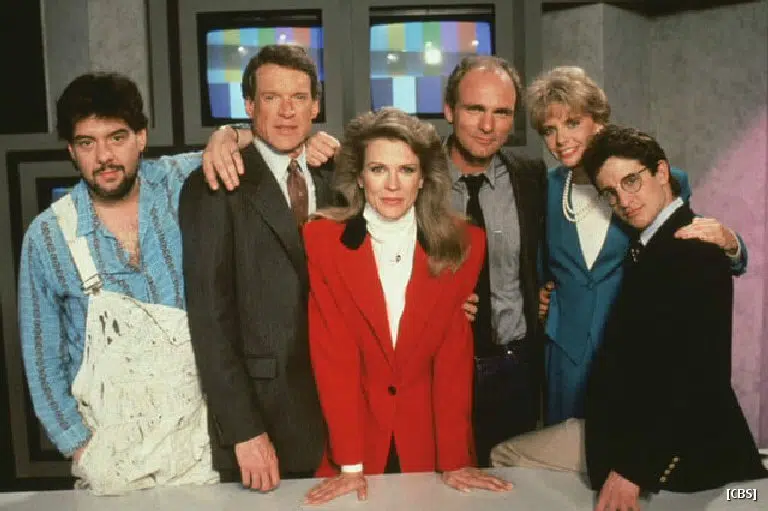 As the revivication of 80s and 90s television series continues, the latest addition to the born-again crowd is Murphy Brown, with Candice Bergen reprising her role as the titular character.
The original Murphy Brown, with Bergen as an investigative journalist and news anchor for fictional newsmagazine FYI, aired for ten seasons beginning in 1988. It featured storylines which drew their inspiration from then-current events, and even impacted the 1992 US presidential campaign, with Dan Quayle mentioning the show in a speech. If you suspect a show like that could be transplanted into today's sociopolitical scene rather seamlessly, you'd probably be darn tootin'.
In a media release, CBS says that "Murphy Brown returns to a world of cable news, social media, fake news, and a very different political and cultural climate." The network has ordered 13 episodes of the series, with original series creator Diane English also returning as writer and executive producer.
During the original series' run, Bergen collected five Emmy Awards, the show scored 62 Emmy nominations and 18 wins, and Murphy Brown was named one of the 25 greatest TV characters of all time by TV Guide Magazine. It's reportedly the only show ever to achieve a perfect rating of 100 on the review aggregate site Metacritic.
---
Love, Dr. Scott James

Subscribe to Scott's Now posts via RSS

Report A Typo