Ronald McDonald House BC And Yukon's Gift A Moment Campaign: Helping Families Stay Together During Trying Times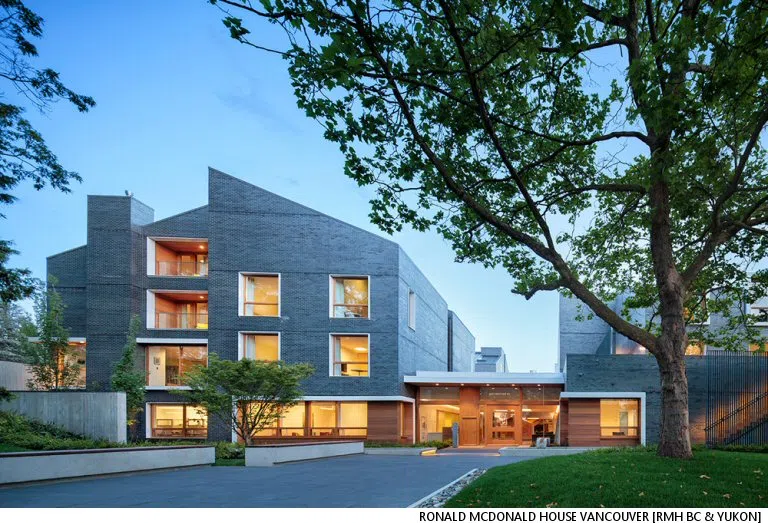 The Q supports Ronald McDonald House BC and Yukon's Gift A Moment campaign, which is now live on GoFundMe.
For the past 35 years, Ronald McDonald House BC and Yukon has been providing accommodation to seriously ill children and their families who have to travel to Vancouver for medical treatment; RMH depends on community support in order to help more than 2,000 families per year and keep them together when the need is greatest.
Your donation to GiftAMoment will help the many volunteers continue their work, and ensure that no child is turned away.
The Q's Chris the Roadie and his wife Kirsten have first hand experience with Ronald McDonald House. When he was just 18 months old, their son Rowan was diagnosed with Wiskott-Aldrich Syndrome, which is a rare genetic bleeding disorder. That meant that a small bump could become an enormous bruise or cause internal bleeding — and sickness of any kind automatically meant a visit to the hospital. A bone marrow transplant was needed, and with BC Children's Hospital the only option available, the family needed a Vancouver home during their four months of back-and-forth between Victoria and the mainland. Ronald McDonald House was that home.
Chris and Kirsten dropped in to tell me more about Ronald McDonald House and the Gift A Moment initiative.

Chris also put together a video documenting the family's experiences dealing with Rowan's condition:

Thank you to Chris and Kirsten for dropping by, and thanks also to everyone who's lending a hand to support his worthy cause.
---
Love, Dr. Scott James

Subscribe to Scott's Now posts via RSS

Report A Typo