Friends Comes To Netflix, Gets Roasted By New Viewers For Homophobia, Body-Shaming, Misogyny, Lack Of Diversity, Etc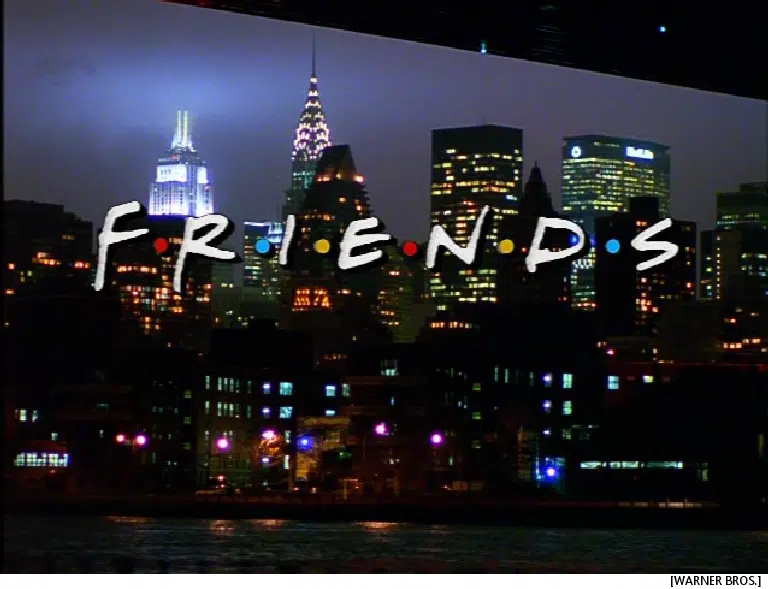 Former 90s-ruling sitcom Friends showed up on Netflix earlier this month, and it seems that some viewers who are new to it are having problems with Ross, Chandler, Joey, Phoebe, Monica and Rachel.
A number of people have pointed out that a few of the show's gags are based on the fact that Ross' ex-wife is gay, and on Chandler's fear that he might be incorrectly identified as gay. They're also throwing shade because the show's main characters are white, and because of Joey's behavior towards women and his frequent references to "fat Monica".
People NOW realising Friends is problematic? The third line of dialogue in episode makes fun of a lesbian.

— Juno Dawson (@junodawson) January 12, 2018
Why u mad that people are criticizing Friends and other old shows for their homophobia, sexism, etc… u would really rather glorify 5 white people who don't even exist than point out flaws and make room for improvement in the future smh.

— Casanova ‍♀️ (@isaccas99) January 12, 2018
It's outstanding how much homophobia Friends manages to squeeze into 30 minutes

— Lulu (@lulukadhim) January 14, 2018
Ross is the funniest character on Friends. Joey is sexist and offensive.

Come at me bro.

— jordy (@OhJordz) February 9, 2017
U know what I love friends but joey is so sexist it rlly bothers me I know it was ages ago but still Gross

— kez (@hvfflepuff) April 7, 2015
I can love Friends and still be aware of its problematic and outdated humor

— aya (@grrrlalmightyy) January 15, 2018
none of the bits from friends have aged particularly well, but so far it seems like "fat monica" is the worst

— ᴘᴀᴘᴇʀʙᴇᴀᴛssᴄɪssᴏʀs! ᵛᵉʳᶦᶠᶦᵉᵈ (@paperbeatstweet) January 15, 2018
Meanwhile, older fans who saw the show the first time around are defending it as representative of a bygone era which should not be compared to today, and perceive the responses as pearl-clutching. On commenter likened the dragging the show is getting to the racism warnings which are tacked on to the beginning of some old Warner Bros. cartoons.
just wanna make it clear that while i still think friends is problematic i still recognise that times were different back then but that still doesnt mean people cant be offended…….

— amy (@ghostgangs) January 15, 2018
so Friends gets put on Netflix and younger folk who clearly never grew up watching it have decided it's 'problematic'. IDC the upcoming generation are whining find-bad-in-everything worst yins. DO NOT RUIN FRIENDS FOR US, DONT EVEN TRY.

— PrincessDino⛩ (@LornAshDevine) January 12, 2018
People saying that friends is offensive and problematic are literally my least favourite kind of people. It was made in the 90's before everyone was offended by everything!!! If you don't like it just don't feckin watch it you big cry babies

— V I C T O R I A (@victoria_UW) January 12, 2018
To people calling out #Friends : have you not seen tv from the 90s before? It's not problematic, it's just what the world was like, move on!

— Georgiana (@GeorgaAlice) January 12, 2018
Friends is a product of its time. Of course it's not going to be politically correct like something released in 2018.

Complaining about how xphobic and problematic it is is beating a dead horse.

The image that WB shows before old cartoons applies perfectly here. pic.twitter.com/0a1y9I3o2f

— Yuzu (@kirinokousakas) January 15, 2018
On a side note: a couple of people wondered how the characters could afford such a huge apartment in one of the most expensive cities in the world, when some of them were ostensibly pulling down low wages. I also wondered about that, and then did not.
---
Love, Dr. Scott James

Subscribe to Scott's Now posts via RSS

Report A Typo