John Fogerty Drags Proud Mary Film For Using His Song Title With Changed Lyrics, Film Producers Clap Back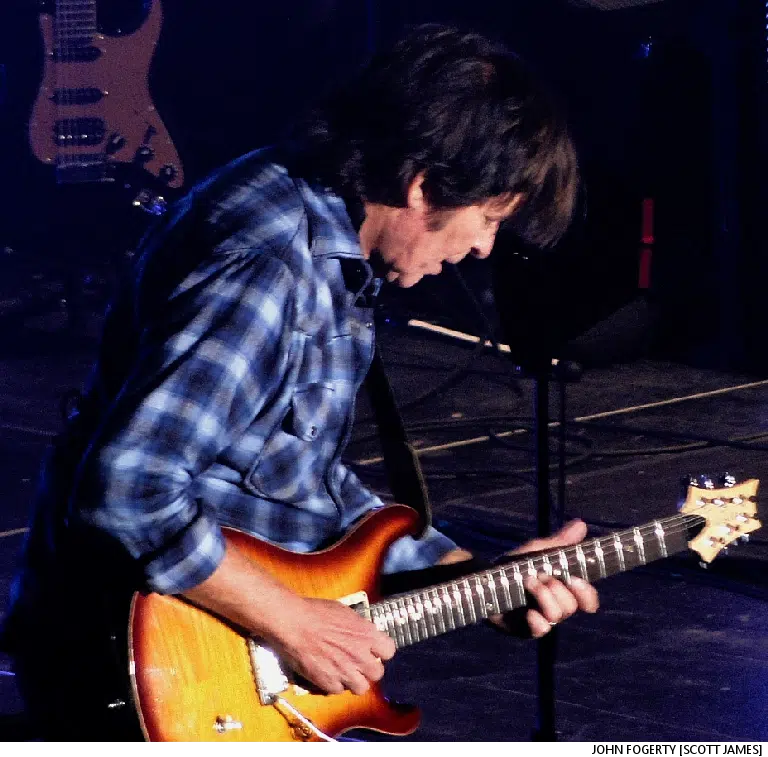 There's a new Taraji P. Henson film called Proud Mary, and John "Proud Mary" Fogerty is most definitely not happy about it. He says that the film's creators ripped off the name and modified the lyrics to his 1969 song — and he's not here for it.
In a media release, Fogerty indicated that he doesn't really know much about the film aside from the fact that it's "about a black woman who is also an assassin" and her name is Mary. Color him irked, though: "I wrote the song 'Proud Mary' 50 years ago, and I was very excited to have written such a good song. In fact, it was my very first good song. My songs are special to me. Precious. So it irks me when people seek to capitalize on the popularity of my music and the goodwill it has earned with the public for their own financial gain."
He adds that despite the film having the same title as his song, and the lyric reference on promotional posters, he was not involved in the production. "This movie has nothing to do with me or my song. They simply picked the title and wrote a completely fictitious story around it."
The original Proud Mary lyrics include the line, "Working for the man every night and day". Fogerty says "the movie poster has my lyrics changed to read 'Killing for the Man every night and day'", and that doesn't line up with the song's original intent. "I wrote the song about a mythical riverboat, cruising on a mythical river, in a mythical time," he says. "Perhaps, the setting was 'back in time' on the Mississippi River. It was obviously a metaphor about leaving painful, stressful things behind for a more tranquil and meaningful life. Far from a story about killing people for money."
The film's producers at Screen Gems have answered the complaint by saying that they secured publisher permission, and suggested that Fogerty should go and see it. "We would love Mr. Fogerty to come see the film," their statement said. "He would see that his complaint that the film has nothing to do with the song's message as 'a metaphor about leaving painful, stressful things behind for a more tranquil and meaningful life' is inaccurate. That is precisely what our Mary is looking to do, and Taraji nails it perfectly."
A Screen Gems spokesthing confirmed that the film's producers worked diligently with the music publisher for Proud Mary and that they were given clearance to use the song title and lyrics, both in the film and its marketing efforts.
---
Love, Dr. Scott James

Subscribe to Scott's Now posts via RSS

Report A Typo