Faster Than A Speeding Bullitt: Ford Will Honor The Film's 50th Anniversary With A Custom Edition Mustang, Says Automotive News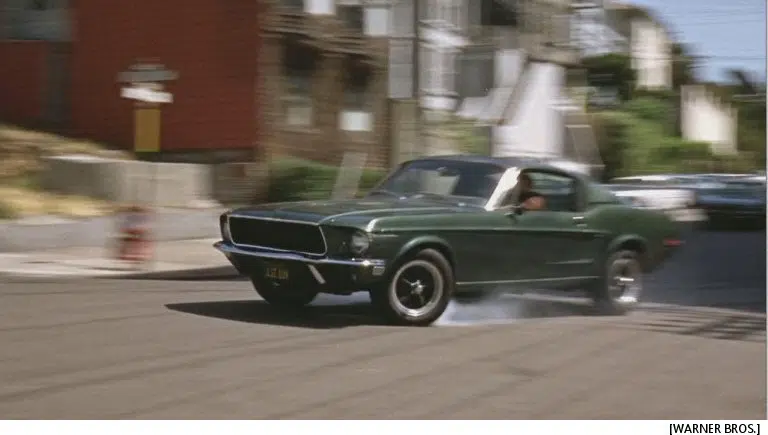 The Detroit Auto Show will be firing on all cylinders next week, and for the 50th (!) anniversary of the classic Steve McQueen film Bullitt, Ford will roll out a special edition 2018 Mustang, according to Automotive News.
The report cites an anonymous souce "familiar with the matter", and comes after weeks of rumors about a special Bullitt Mustang edition.
For now, Ford spokesthings are staying mum. "We don't have any Mustang news to share today but we love the interest in America's favorite muscle car," the auto maker's Mike Levine said to Automotive News hacks. The industry mag had also reported that the a Bullitt edition Mustang was not included in the lineup of vehicles at a media preview recently.
This, however, isn't the first we've heard of a Bullitt Mustang for this year. In December, a late generation Mustang with the iconic Bullitt-signature Highland Green livery was spied at a Chicago film shoot. Even recentlier (yes, I make up words as I go along), the Mustang 6G forum dug up an auction listing for a "special new Ford Mustang" which will ostensibly be sold at the Barrett-Jackson auction in Scottsdale Arizona Friday January 19. All of these planets and moons lining up — the film's 50th anniversary, the auto show and the auction — has led to plenty of speculation.
If Ford does indeed sell a Bullitt edition Mustang, it won't actually be the first time: the first one appeared for the 2001 model year, and they sold the second during 2008 and 2009. Each of them approximated the look of the original, with the special green paint and other customizations, and a 2018 model would most likely follow that scheme, with Bullitt-esque additions to a current GT.
Two original 1968 Mustangs were used in the film. One turned up last year in a Mexican junkyard, but the other has been missing for decades; it's rumored to be living in a barn somewhere in the Ohio River valley. In any case, we won't have long to wait until we find out if there actually will be a new version: Ford has scheduled a media conference for this Sunday.
---
Love, Dr. Scott James

Subscribe to Scott's Now posts via RSS

Report A Typo