Eric Clapton health woes: going deaf, struggling with nerve damage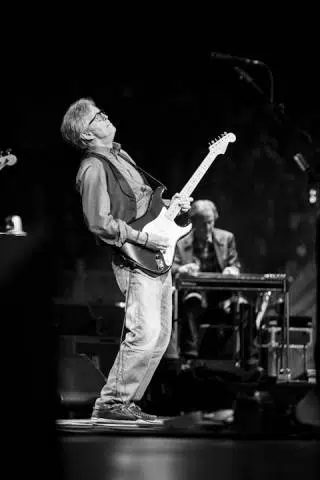 Jan 10, 2018
Ryan & Heather
Eric Clapton is scheduled to headline the British Summer Time festival in July, and he admits he has never been more nervous about a concert.
The 72-year-old guitarist is battling tinnitus (ringing in the ears), and he's struggling with painful nerve issues in his hands. Both issues Clapton says, have forced him to play guitar differently.
"I am still going to work," Clapton told the BBC recently. "The only thing I am concerned with now is I am going deaf. I've got tinnitus, my hands just about work. I mean, I am hoping people will come along and see me, me more than I am a curiosity. I know that is part of it, because it's amazing to myself that I am still here."
Clapton has been battling the pain of nerve damage for the past year.
"It started with lower back pain, and turned into what they call peripheral neuropathy," Clapton explains. "(It's) hard work to play the guitar and I've had to come to terms with the fact that it will not improve."