Auction Buyers Choo-Choo-Choose Neil Young's Model Trains To The Tune Of $300,000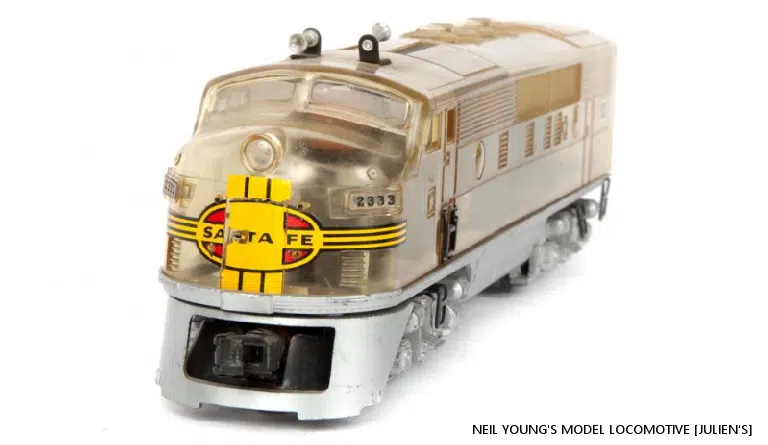 Last month, we heard that Neil Young was putting his rather extensive collection of model trains on the auction block — and this past weekend, they generated a boxcar full of loot.
Julien's Auctions had The Godfather Of Grunge's c0llection up for grabs in a charity auction, and when the smoke had cleared, almost $US300,000 had been raised, with 230 pieces from the collection being shifted, including rare items like the custom painted Commodore Vanderbilt 4-6-4 workhorse, which fetched $US10,000.
Young also unloaded his 1953 Buick 76 Roadmaster Skylark ragtop, which is certainly a one of a kind: the steering wheel hub is embossed with "Customized For Neil Young". The new owner shelled out $US400,000 for it.
All of this is good news for the kids: part of the proceeds will benefit the Bridge School, which Young and his ex-wife Pegi set up to assist children with speech and physical issues.
---
Love, Dr. Scott James

Subscribe to Scott's Now posts via RSS

Report A Typo