Delightfully Dangerous, Deadly, Disquieting And Daffy Dinosaurs Darken Our Doors Again Next Year In Jurassic World: Fallen Kingdom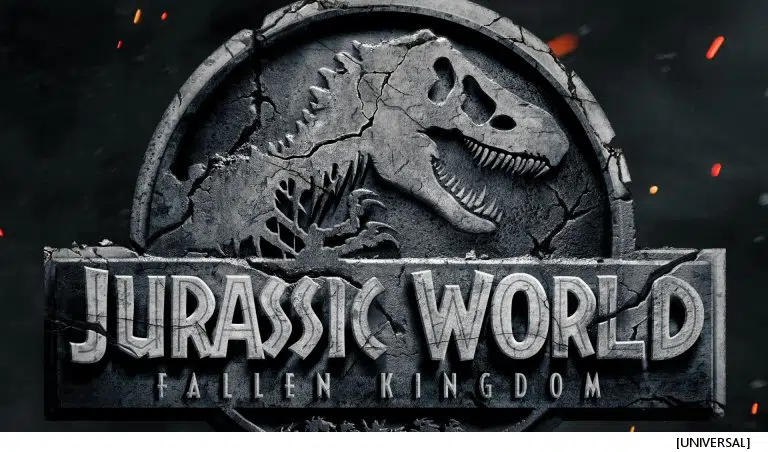 Here comes new, albeit very brief, footage (meterage?) of the forthcoming Jurassic World: Fallen Kingdom. Jurassic World director Colin Trevorrow is writer and executive producer on this one, and he's tweeted a clip of dinosaur trainer Owen Grady (Chris Platt) getting all snuggly with a baby velociraptor. Just a note: Owen might want to pay attention to what happened with Dart the baby demogorgon in Stranger Things before he gets all emotionally invested.
Jeff Goldblum is back on board as the cynical Dr. Ian Malcolm, joined by Ted Levine, Rafe Spall, Toby Jones and Geraldine Chaplin. Goldblum's deadpan talents were on display in 1993's Jurassic Park and Jurassic Park: Lost World four years later. The official title, release date and promotional materials for the new sequel were revealed after filming started in February. In a later interview, Chris Pratt said that the new film will be "darker" and "scarier" than its predecessor — and director JA Bayona confirmed that.
Jurassic World: Fallen Kingdom will be released Thursday June 07 in the UK and Friday June 22 in North America; 2015's Jurassic World is the fourth highest grossing film ever, pulling down $1.6 billion globally.
---
Love, Dr. Scott James

Subscribe to Scott's Now posts via RSS

Report A Typo