Oh, So THAT'S What Neil Young Meant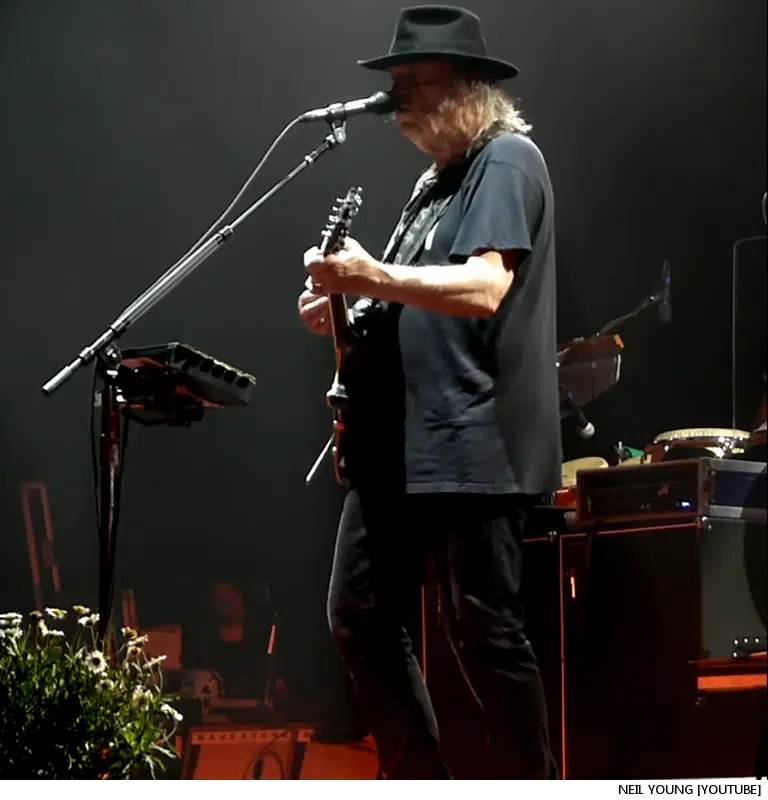 The other day, we heard about how Neil Young was getting ready to make his entire catalog available online in high resolution, for free — at least initially — on the same day he releases his new album. Part of that included a Facebook post which read, "December 1st will be a big day for me. The Visitor will be coming to your town. I will be going to my town. You will be able to hear me and see me. My archive will open on that same day, a place you can visit and experience every song I have ever released in the highest quality your machine will allow. It's the way it's supposed to be. In the beginning, everything is free."
"I will be going to my town/you will be able to see me and hear me" appears to be a reference to a live broadcast, most likely from the small village where Young grew up with his father, sports columnist Scott Young: Omemee Ontario. CTV and Facebook have announced a 90 minute Neil Young concert, scheduled for Friday December 01, which will be broadcast and streamed live. It ties in with the release date of the new album, The Visitor, recorded with Promise Of The Real, and the opening of the online vault with XStream access to his entire catalog, dating back to his very first tune recorded in 1963.
On Facebook, Young explained the XStream high definition streaming technology, saying "it plays at the highest quality your network condition allows at that moment and adapts as the network conditions change. It's a single high-resolution bit-perfect file that essentially compresses as needed to never stop playing."
The acoustic concert will be filmed and directed by Young's companion Daryl Hannah, and will air on CTV at 8pm Eastern.
---
Love, Dr. Scott James

Subscribe to Scott's Now posts via RSS

Report A Typo