I'm Dreaming Of A Green Christmas: The Cannabis Advent Calendar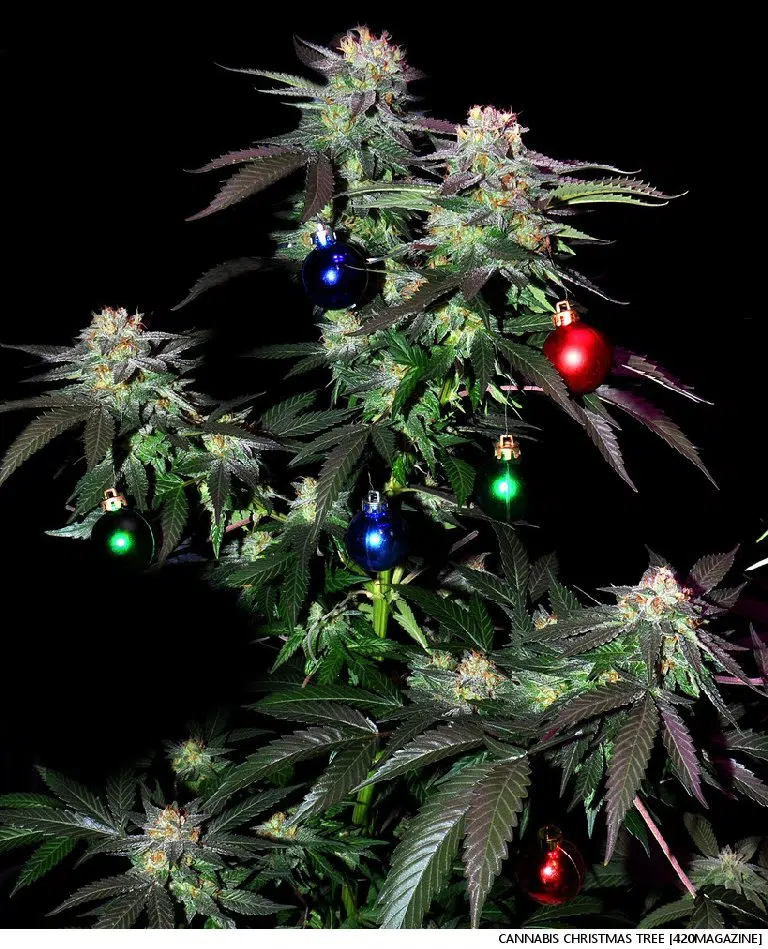 There's a coffee advent calendar, and a craft beer one. Also whiskey, retro radio, pork crackling, dinosaur, Lego, and chocolate Star Wars advent calendars. Is there a glaring omission?
Not any more. Ladies and gentlemen, introducing the cannabis advent calendar, courtesy of Vancouver's Coast To Coast Medicinals.  C2C owner Lorilee Fedler says she got the inspiration to create her own version of the time honored countdown calendar after she spotted one of the booze-themed versions in a liquor store.
In a possibly controversial reveal of the illicit consumption habits of diminuitve rodents, the website listing reads,"Twas the night before Christmas and all through the house everyone was smoking, even the mouse. Enjoy this adult version of (sic) classic Christmas advent calendar filled with cannabis products."
Should you wish to indulge in a Mary (Jane) Christmas, you'll need to pony up between $200 and $230, and there are three options from which to choose: flowers only, edibles only, and a combination of both. More than 100 online preorders for the calendars, which will begin shipping this Tuesday, have been received, and Fedler says she's heard from a wide range of customers. "Old ladies have called in and asked to buy it for their daughters, their kids and grandkids," she says.
---
Love, Dr. Scott James

Subscribe to Scott's Now posts via RSS

Report A Typo