The Tragically Hip Long Time Running Documentary Comes To Home Media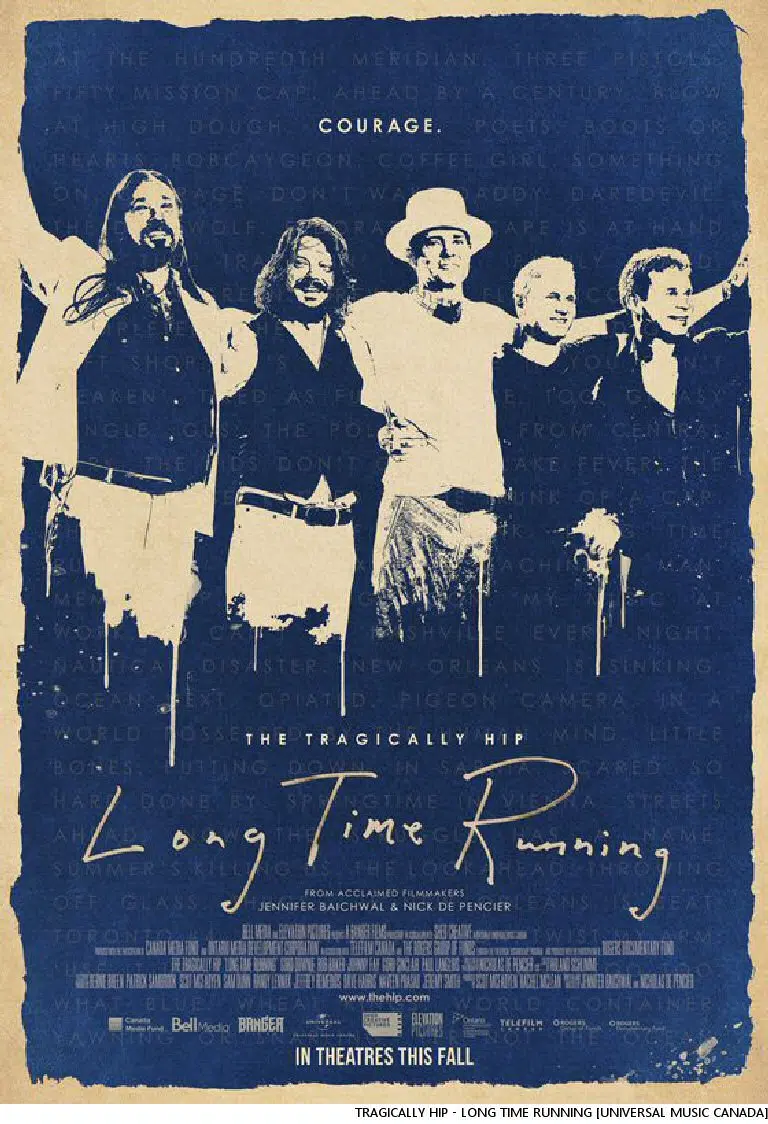 Following its run in theaters across The Great White North and its television exposure, The Tragically Hip's Long Time Running tour documentary and concert film which captured their final live performance is now scheduled for home release.
Universal Music Canada will release the documentary on DVD and Blu-ray Friday December 01, accompanied by a downloadable version via Elevation Pictures. The retail package will also include a ten minute featurette, composed of interviews which were excised from the final theatrical cut; chatees include Sarah Harmer, Feist and others.
Then, on Friday December 22, we'll get The Hip's Sunday August 20 performance in Kingston on DVD, Blu-ray and via download as A National Celebration. That film contains all 30 songs on the setlist, mixed for Dolby 5.1 and "fully complete [I see what they did there] and true to how it was performed, with no post-production overdubs, drop-ins or 'corrections' to the artists' in-the-moment expressions."
Long Time Running made its debut at the Toronto International Film Festival in September. It will also land on Netflix outside Canada-Land this Sunday.
---
Love, Dr. Scott James

Subscribe to Scott's Now posts via RSS

Report A Typo