Have Some Transparent Pumpkin Pie For Hallowe'en Because Why Not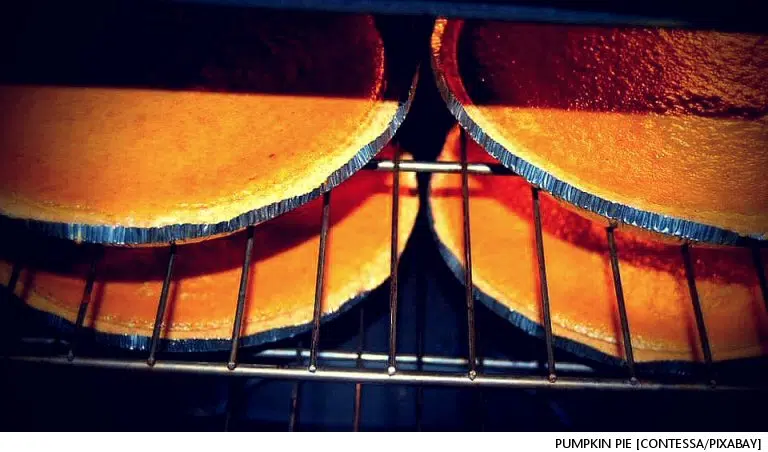 Give me a slab of freshly made pumpkin pie with a big fat dollop of freshly whipped cream (keep the sugar outta that cream, thank you very much) and I'll consider being your manservant for life.  Or at the very least, your general factotum.  But wait — transparent pumpkin pie?  What delightful sorcery is this?
Yes, it's a thing, thanks to a three Michelin star restaurant in Chicago, which is quite well known for its creative menu items.  Chef de Cuisine Simon Davies at Alinea Restaurant posted an image of the clear pie on his Instagram feed, and since then, half of the Internet is here for it and the other half is having none of it (good, more for me).  Davies says the pie is made using pumpkin distillate, which is a liquid produced by a Rotovap machine.  The contraption produces clear liquid with the flavor of whatever food you dump into it, so although the pie looks as if it's made with water-flavored Jell-O, it actually tastes like pumpkin.
Only in Chicago.  Pity.
---
Love, Dr. Scott James

Subscribe to Scott's Now posts via RSS

Report A Typo