Canada C3 Arrives In Victoria Safe 'n Sound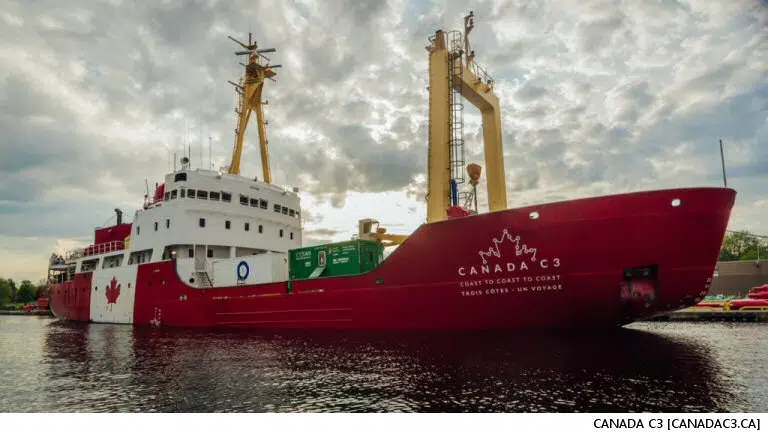 Canada C3 — a retired Canadian Coast Guard icebreaker — began its 150 day cross-Canada journey recognizing Canada's 150th in Toronto, wound its way through the Northwest Passage, and has now arrived on the west coast, with stops at Salt Spring Island and Brentwood Bay today, and a big expedition finish in the Inner Harbour on Saturday.
As you might expect, the people on board have quite a few stories to tell, and no doubt they'll be telling some of them when visitors get to clamber aboard Canda C3.  The vessel will make its entrance into the harbour with a public celebration at the Wharf Street docks at the bottom of Fort Street at 11am Saturday; presentations and speeches are scheduled for noon, followed by live music at 1pm.  Public tours of Canada C3 will be available on Sunday from 10am til 3pm (note that Dock D has a maximum capacity of 50 people at one time).
The Canada C3 expedition has been exploring the four key themes of Canada 150:  Diversity and Inclusion, Reconciliation, Youth Engagement and the Environment.  You'll find much more information on it, including a live onboard video feed, here.
---
Love, Dr. Scott James

Subscribe to Scott's Now posts via RSS

Report A Typo