It Was Forty Years Ago Today: The Lynyrd Skynyrd Plane Crash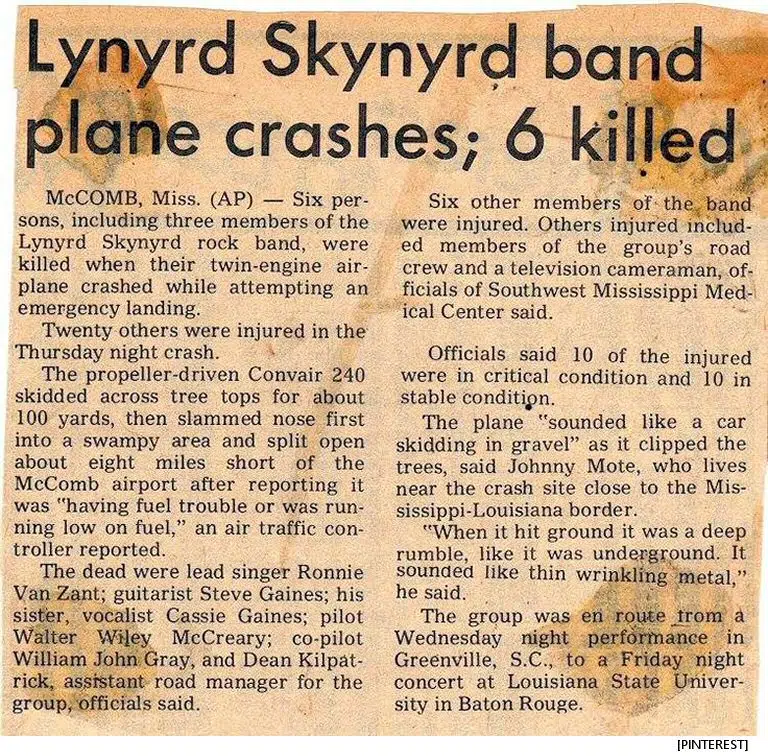 In the latter part of 1977, Aerosmith's flight crew inspected a Convair CV-240 aircraft on behalf of the band, for possible use as tour transportation.  They ultimately passed, saying that neither the plane nor the crew were up to their standards, with the band's assistant chief of flight operations Zunk Buker later expressing concern about seeing the two pilots sharing a bottle of Jack Daniel's while he and his father inspected the plane.
On October 20 1977, just three days after the Street Survivors album was released, that same aircraft, with Lynyrd Skynyrd on board, ran out of fuel and crashed in a wooded area near Gillsburg Mississippi, killing Ronnie Van Zant, Steve Gaines, Steve's sister Cassie, assistant road manager Dean Kilpatrick, pilot Walter McCreary and copilot William Gray; there were 20 survivors.
Craig Olesky has Facebooked this VH1 video in which Gary Rossington, Artimus Pyle, Billy Powell and Leon Wilkeson talk about that dark day.
---
Love, Dr. Scott James

Subscribe to Scott's Now posts via RSS

Report A Typo