Catch Some Free Music In Centennial Square This Weekend And Help Save Hermann's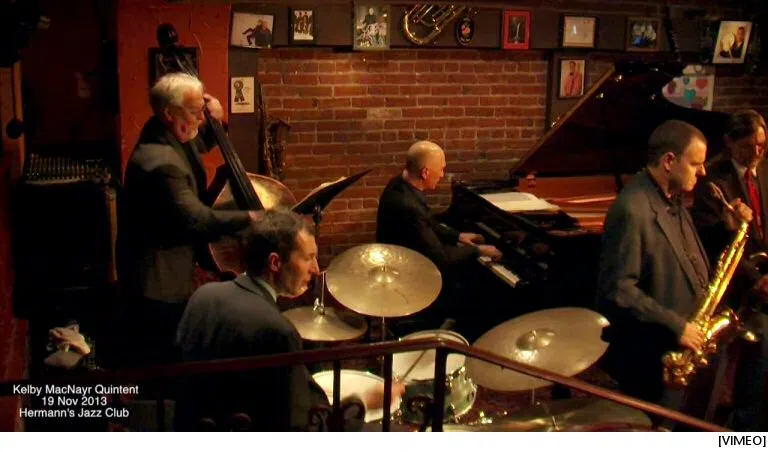 During my years here in Victoria, I've been lucky enough to catch many great shows at the legendary Hermann's Jazz Club — David Gogo has played there many times, as has David Vest and a host of locally, nationally and internationally recognized artists.  Although its foundations are rooted in jazz — thanks to its late founder Hermann Nieweler and his love for the genre — Hermann's today is not just jazz.
After Hermann passed away in 2015, his estate offered The Jazz On View Society a six month option to purchase.  The Society now has a mandate to raise enough money to purchase the club and adjacent buildings and businesses; they have a deadline of October 31 to inform the current owners that they have raised enough to complete the purchase, which would be finalized with a payment of $2,968,000 on top of the $32,000 deposit, for a total of $3 million.  The Society's aims are to:
• Provide an all-ages live performance venue presenting to the community of greater Victoria and Vancouver Island, which places an emphasis on performance by local jazz musicians and ensembles;
• Provide an ability for fundraising for artist-lead creative ventures that strengthen the music industry, expanding exposure and awareness of jazz music (i.e. special performance series, promotion, workshops), and facilitate collaborations that further the art form; and
• Provide quality entertainment for the community of Greater Victoria and Vancouver Island. To this ends we adopt Coastal Jazz Society's vision of jazz encompassing jazz, blues, world, creative, and improvised music, including evolving forms of jazz and the technologies and media that influence jazz as an art form.
As part of their fundraising efforts, the Society is presenting an afternoon of live music this Sunday in Centennial Square from noon til 6pm, featuring The Phatfunks, Impulse Response featuring Jonnie Bridgman, The Snazzy Trio with special NYC guest, The Maria Manna Quartet, The Tony Genge Organ Trio, The Maureen Washington Quartet and The DeVestators.
There is also a GoFundMe page with more information.
---
Love, Dr. Scott James

Subscribe to Scott's Now posts via RSS

Report A Typo