Victoria Royals hockey partner with Gord Downie & Chanie Wenjack Fund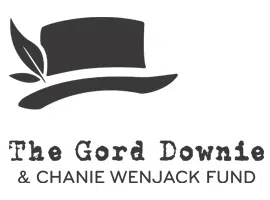 Oct 11, 2017
Ryan & Heather
Last year, Mike and Gord Downie and the family of Chanie Wenjack announced the creation of a new Fund focused on creating new relationships between Indigenous and non-Indigenous peoples. The Gord Downie & Chanie Wenjack Fund is part of the Tragically Hip's Gord Downie's commitment and recognition of the wounds that will take generations to heal.
The Victoria Royals and The Gord Downie & Chanie Wenjack Fund have announced they've partnered together for the 2017-18 hockey season. 
At the closing concert of The Hip's Man Machine Poem Tour, Gord Downie called upon Canadians to look North and "do something".
"Gord Downie made a simple request of Canadians," Royals' President and General Manager Cameron Hope said. "He challenged us all to Do Something. Our response is to do our part to raise awareness, and funds, to help jumpstart conversations we should all be having about ending patterns of misunderstanding."
The Royals will support the Fund with an awareness campaign as well as fundraising initiatives, including a pledge of 100% of proceeds from the online sale of all 2016-17 Royals game-worn jerseys.
Chanie Wenjack was a young boy who died in October 1966, walking the railroad tracks, trying to escape from the Cecilia Jeffrey Indian Residential School. Chanie's story was told through an album, a graphic novel and an animated film.