100.3 The Q! and bro/sister station The Zone volunteer at Our Place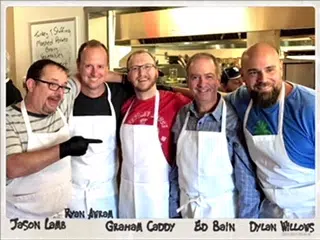 Oct 05, 2017
Ryan & Heather
Our Place is a community centre serving Greater Victoria's most vulnerable. The working poor, impoverished elderly, mentally and physically challenged, addicted and the homeless.
Every December, The Q!'s Help The Homeless broadcast gathers food, warm clothing and cash donations in part for Our Place. Stay tuned for details and a date for this year's event.
Our Place Society serves over 1,600 meals per day. On October 4, several members of 100.3 The Q! station staff, along with The Zone @91.3 volunteered in the dining room for the centre's special Thanksgiving meal.
Throughout the year Our Place provides opportunities for one time volunteers to engage in our community. Special holiday meals are prepared and there are opportunities for extra volunteers to help. For more information contact the Our Place volunteer services team.