Tom Petty's Final Interview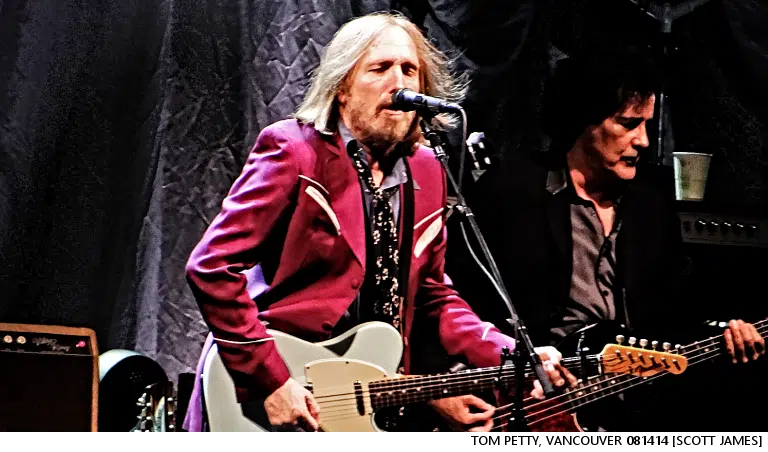 A week before he passed away, Tom Petty gave his last interview, the audio for which appears here.
Wednesday September 27, two days after his last show, he chatted with folks from the Los Angeles Times at his home, with journalist Randy Lewis later writing, "This is not the Tom Petty story that I intended to write.  This is not the way things were supposed to happen."
In the interview, Petty talked about his feelings of restlessness unless he had something with which to be occupied:  "I just have to learn to rest a little bit, like everyone's telling me.  I need to stop working for a period of time.  It's hard for me," he said.  "If I don't have a project going, I don't feel like I'm connected to anything.  I don't even think it's that healthy for me.  I like to get out of bed and have a purpose."
As well, he talked about being sick with laryngitis in August, which prompted him to shelve a few shows.  "I don't think I've missed a show in many, many years," he said.  "It freaked me out so bad, because it came out of nowhere … my doctor said 'I don't think you've been sick — I'm looking in my records — in over 17 years, since I've seen you sick with anything.  And I'm always like, 'I don't get sick.' But, [stuff] happens.  My doctor said, 'Despite great evidence to the contrary, it seems you're human.'  But I take care of myself on the road.  If you're a singer, you've got to be responsible, it's a physical thing, you have to be in shape."
There was also a retrospectively chilling moment when Petty was queried regarding the longevity of The Heartbreakers:  "If one of us went down, or if one of us died — God forbid — or got sick … then we'd stop.  I think that would be the end of it, if someone couldn't do it."
Petty suffered cardiac arrest at his his home on Sunday October 01 and died in hospital the next day.  He was 66.
---
Love, Dr. Scott James

Subscribe to Scott's Now posts via RSS

Report A Typo