Victoria's Bill O'Kell results at the Indianapolis Motor speedway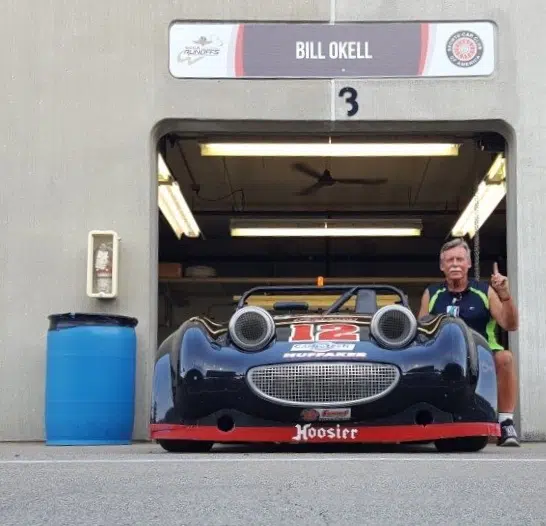 Oct 02, 2017
Ryan & Heather
The SCCA (Sports Car Club of America) National Championship Runoffs headed to Indianapolis Motor Speedway for the first time this past Sepetember. It pitted the amateur National Championship event on the famed oval that hosts the Indianapolis 500.
Victoria's Bill Okell started 17th out of 16 starters, holding on to move up to 12th. It was his second best finish in two attempts at the SCCA Run-off.
Okell brought his Austin Healey (prepared by Huffaker Engineering of San Francisco) to the chequered flag without any damage. The GT-Lite race featured modern era cars including the Mazda Mitata, Honda CRX, back to '60s era cars such as the Triumph Spitfire and MG Midget.
The 2018 SCCA Run-offs will come back to the West Coast at Mazda's Laguna Seca Raceway in California.
Okell will attempt to break into the Top 10 againin the National Championships.
Thanks to Q! listener Leigh Urquhart for updates.