Drinkin' And Kayakin' — Only In Canada, You Say? Pity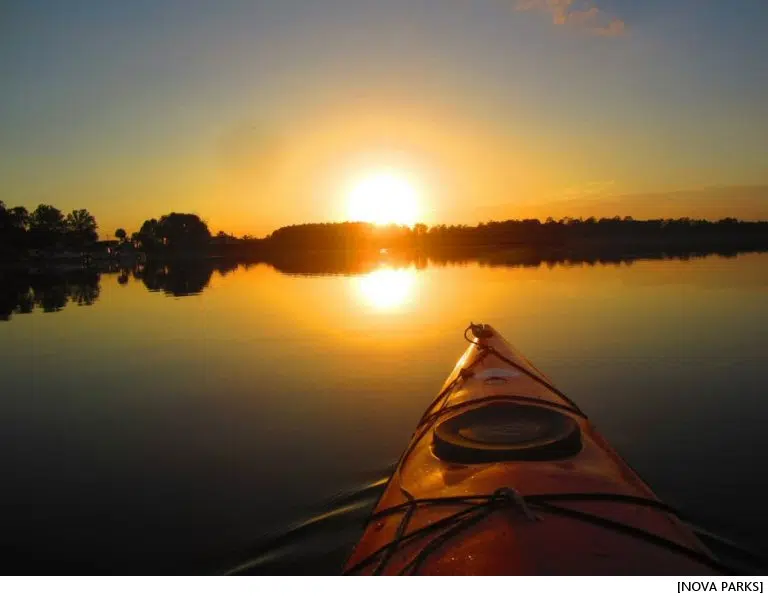 All across The Great White North, if you get caught in the care and control of a water-borne conveyance while under the influence of some pilseners, oh boy.  Not good, eh.
However, that may be a thing of the past under certain circumstances, if the government goes ahead with plans to loosen up some impaired driving laws.  Currently, it's illegal to drink and boat, and that covers everything from the lowliest stick-powered raft to the most high-falutin' mega-horsepower boat — it's the same as being nailed for driving a car while gowed.  But that could change if a drunken boating decriminalization bill gets enough boats.  Er, I mean, votes.
The National Post reports that legislation currently snaking its way through Parliament would change the law to make human-powered vessels like kayaks and canoes exempt from drinking and driving laws, which means that the hordes of boaters who already drink on the water will now be able to do it legally.
The Canadian Safe Boating Council is not here for it; advocates for safe boating perceive mixing booze and boats as a safety threat.  But, if the new rules are adopted, other laws will remain on the books, such as those for power vessels, along with regulations regarding minors and public intoxication.
The suggested relaxation of impaired boating laws comes as Canada adjusts its impaired driving regulations as the legalization of recreational marijuana looms.
---
Love, Dr. Scott James

Subscribe to Scott's Contest posts via RSS

Report A Typo