special movie screening, 'Pearl Jam: Let's Play Two'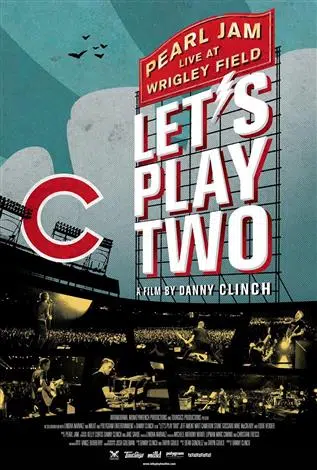 Sep 28, 2017
Ryan & Heather
Put this into your Calendar app, Pearl Jam fan. Playing at Cineplex Silvercity, Tillicum on Oct. 5 is a new Pearl Jam concert movie.
Let's Play Two chronicles Pearl Jam's performances at Wrigley Field during the Chicago Cubs historic 2016 season. From albums Ten to Lightning Bolt, the concert film shuffles through Pearl Jam's catalog of originals and covers. The film includes interviews and a behind-the-scenes look as the Wrigleyville neighborhood transitions seamlessly from the atmosphere of a Cubs' win to the prep work for the Pearl Jam concerts.
You don't have to be a Cubs fan to be excited about this concert movie (Chicago is Eddie Vedder's hometown), but it's a chance for Pearl Jam fans to see the band pumped and primed for a run of special gigs in Chicago.
Pearl Jam: Let's Play Two screens at Silvercity Tillicum on Oct. 5