Twitter is about to get a little more wordy.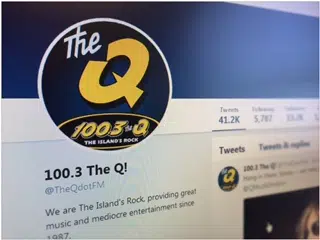 Sep 27, 2017
Ryan & Heather
Twitter has announced it's testing doubling its character limit from 140 characters to 280 characters.  The reasoning by the social network is to explore whether people are able to better express themselves when they aren't limited by space.
The 140 character limit is one of Twitter's oldest features. Twitter indicates the expanded length is meant to help solve a problem for users but maintaining the "brevity, speed, and essence" of Twitter.
At one time, the company considered increasing the character limit of a 'tweet' to 10,000. It did expand the length of direct messages to 10,000 characters in 2015.
And yes, 100.3 The Q! often tweets. Find us and let's tweet.