Robert Plant Hatches Plot For North American Tour, Does A Tune With Chrissie Hynde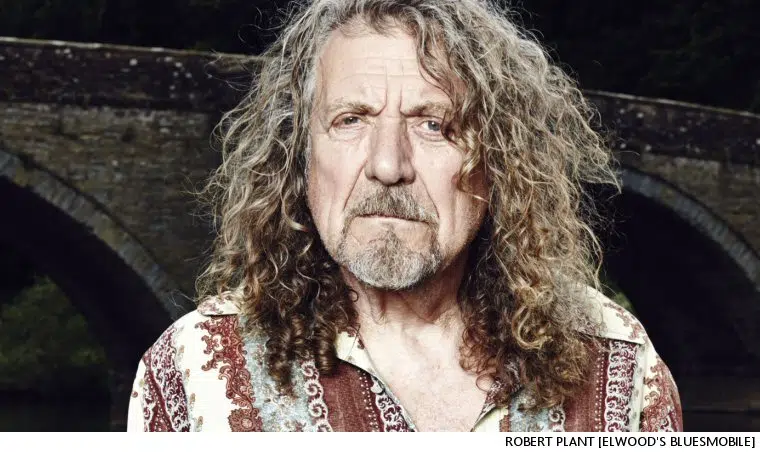 With his new album Carry Fire set for release Friday October 13, Robert Plant is getting ready to hit the road for a jaunt through the United States Of America and (ostensibly not much of) Canada early next year.  Bob's tour with his band The Sensational Space Shifters will kick off in Raleigh on Friday February 09, with one Great White North gig on the docket so far, in Toronto Saturday February 17.  The tour will wrap Friday March 02 in Los Angeles; we're expecting to hear about additional dates soon.
TicketMaster's Verified Fan Presale contraption is taking registrations until tomorrow; after that, the hoi polloi will have access to tickets beginning Friday.
The other piece of news today from the Plant secret underground lair is that he's released another track from the Carry Fire album.  Bluebirds Over The Mountain features a guest appearance by Chrissie Hynde of The Pretenders, and it sounds like this:
Tour dates:
02/09 Raleigh, NC – Raleigh Memorial Auditorium
02/11 Charlotte, NC – Ovens Auditorium
02/12 Norfolk, VA – Chrysler Hall
02/14 New York, NY – Beacon Theatre
02/16 Boston, MA – Orpheum Theatre
02/17 Toronto, ON – Massey Hall
02/20 Chicago, IL – Riviera Theatre
02/22 Minneapolis, MN – Orpheum Theatre
02/24 Denver, CO – Temple Hoyne Buell Theatre
02/26 Phoenix, AZ – Symphony Hall
02/28 Oakland, CA – Fox Theatre
---
Love, Dr. Scott James

Subscribe to Scott's Now posts via RSS

Report A Typo