Hey, The Good Place Writers — I Have A Question (DANGER, WILL ROBINSON — CONTAINS MAJOR SPOILER)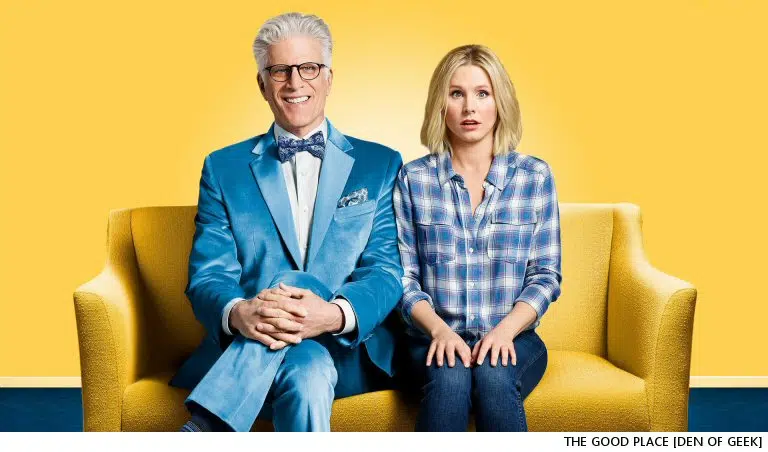 If you haven't seen the latest episode of The Good Place, stop reading now.  Do not proceed.  Abort abort abort.  Instead, please enjoy this video of The Addams Family dancing to a musical selection by The Ramones:
Alright then.  If you have seen the latest episode of The Good Place, you know that Fake Eleanor has figured out that they're not actually in The Good Place at all:  it was all a super-elaborate scheme to make them torture themselves, and they're actually in The Bad Place.  Didn't see that coming.
We know that one of the quirks of The Good Place is that it's equipped with a filter which automatically prohibits swearing.  Fake Eleanor initially sees this as bullshirt, but seems to get accustomed to it as time goes on.  So here's the question, which is quite simple, really:  If they're in The Bad Place, where one would think swearing is permitted and perhaps even encouraged, why are we still hearing the filtered versions of swearing?
It's a bit forking strange, innit?
---
Love, Dr. Scott James

Subscribe to Scott's Now posts via RSS

Report A Typo