Gene Simmons Announces A Two Thousand Dollar Gene Simmons Box Set (Or Fifty-Two Thousand, If You'd Like Him To Deliver It To You)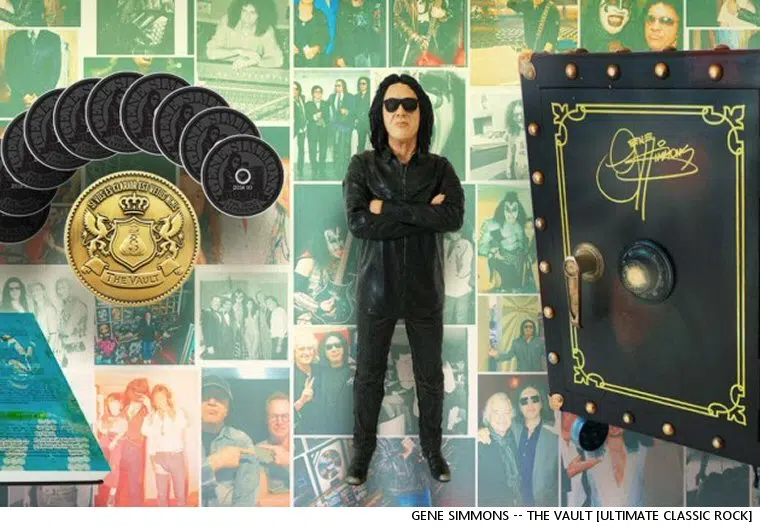 The new Gene Simmons box set is a safe bet.  By which I mean, it comes in a safe which weighs 17.2 kilograms, so I'll bet that you've never seen a bunch of music packaged up this way before.
The Vault is nothing if not comprehensive.  It contains ten discs of solo material, a leather bound photo book, a Gene Simmons action figure (in civilian duds, not KISSwear), a gold medallion which proclaims In Gene We Trust, and what's being referred to as "a surprise item". It's yours for a mere $2,000.
For a small additional one time payment of $50,000, you can get The Gene Simmons Vault Home Experience, which consists of The Genester personally delivering The Vault to your home.  Or, if that's a tad too rich, $25,000 will get you The Producer Experience — exclusive studio time with Gene, and access to more unreleased recordings.
And no.  I am not making this up.  Behold:
---
Love, Dr. Scott James

Subscribe to Scott's Now posts via RSS

Report A Typo