John Mann: Spirit Unforgettable Comes To Cinecenta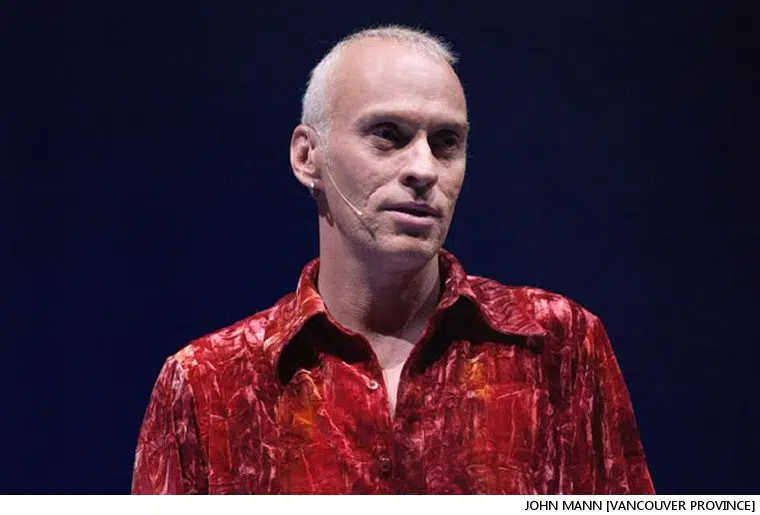 In 2014, at just 53 years of age, Spirit Of The West's John Mann was diagnosed with early onset dementia; his wife Jill Daum posted at the time that "Although we may never know what triggered John's condition, it seems safe to conclude that his battle with cancer … was a contributor" (Mann underwent treatment for colorectal cancer in 2010 and ostensibly made a full recovery in 2011).
Mann attempted to continue touring and performing with Spirit Of The West, but memory difficulties ultimately resulted in the band performing their final three shows at the Commodore Ballroom last year.
In 2015, filmmaker Pete McCormack shot the documentary Spirit Unforgettable, which follows Mann's journey dealing with the early onset of the disease and his determination leading up to the Spirit Of The West concert at Toronto's famed Massey Hall.  The documentary was screened at the Hot Docs Canadian International Documentary Festival and Vancouver International Film Festival last year, and also aired on HBO Canada.  It was nominated for six Leo Awards:  Best Feature Length Documentary, Best Direction, Best Cinematography, Best Documentary Picture Editing, Best Documentary Sound, and Best Documentary Musical Score.
Victoria's Community Living presents a special screening of the documentary Thursday October 05 at 7pm at The University Of Victoria's Cinecenta, with all proceeds to Community Living; there will be a Q&A session with Spirit Of The West members following the screening.
Spirit Unforgettable is also available for $4.99 at iTunes.
---
Love, Dr. Scott James

Subscribe to Scott's Now posts via RSS

Report A Typo