Something Mysterious Is Afoot In U2-Land, Innit?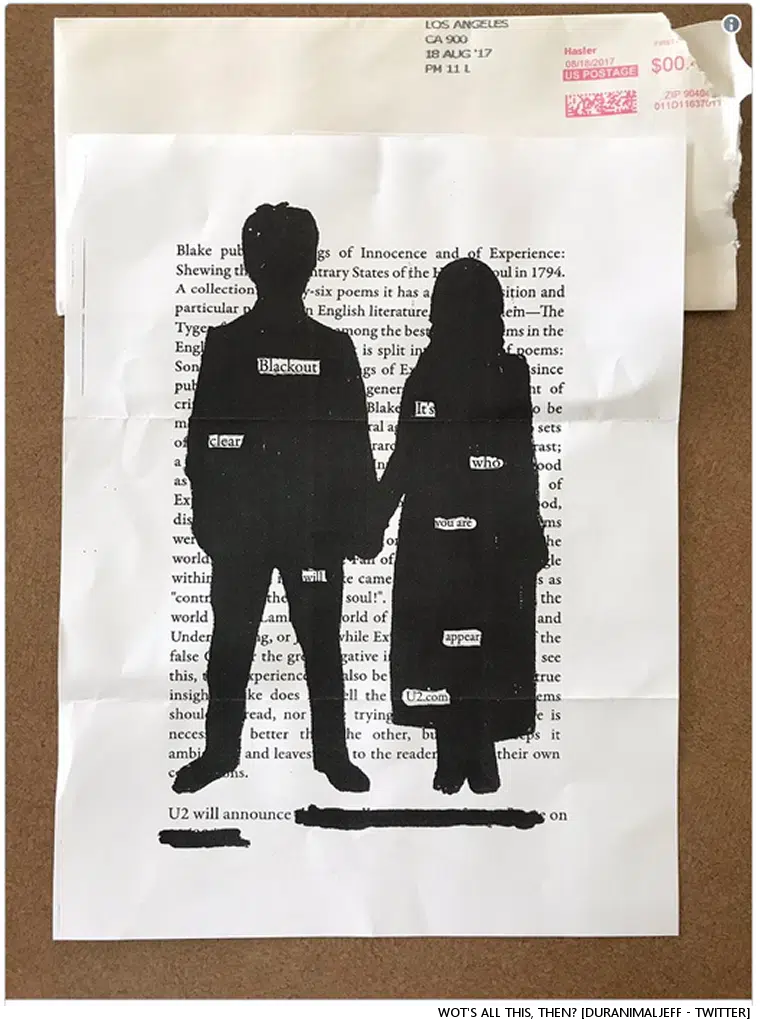 I sure do like me a good old mystery, and here is one now.
For most of 2017 so far, U2 have been marking the 30th anniversary of their landmark album The Joshua Tree, but it seems that that's not the only iron they have in the fire.  A number of fans have received somewhat revealing, but still pretty cryptic mailouts suggesting that the band have something in store in the not too distant future.
The letters showed up on printed pages from William Blake's Songs Of Innocence And Of Experience, the title of which the band borrowed (well, some of it) for their Songs Of Innocence album three years ago.  A pair of black silhouettes appear above the verses, with cutouts highlighting words and phrases including "Blackout" and "It's clear who you are will appear".  A link to the U2 website is also included, along with a closing line which has much of the Twitterverse up on its hind legs:  "U2 will announce" with the rest of the line redacted.
What the deuce?  Also, will whatever this is show up automagically in my Zune library?
---
Love, Dr. Scott James

Subscribe to Scott's Now posts via RSS

Report A Typo