Scott's Wednesday QuickPoll™: Would You Disable Your Mobile Device While Driving In Return For An Insurance Discount?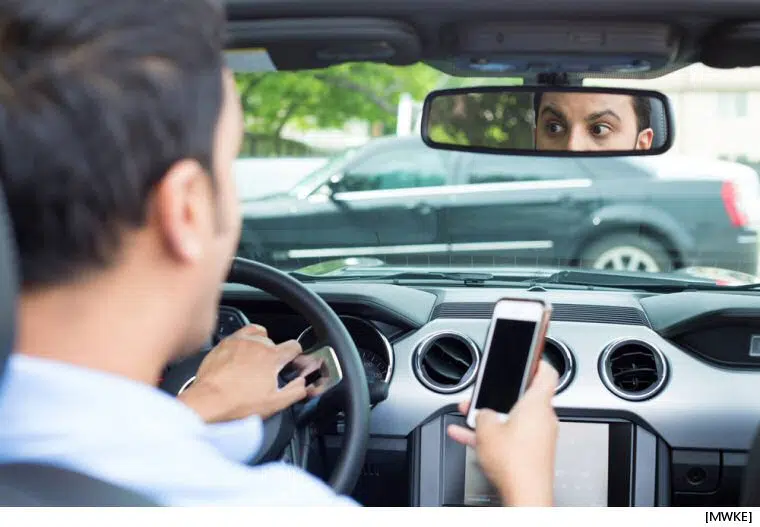 The British Columbia government is tossing around the idea of getting ICBC to give drivers a monetary incentive to ditch their mobile devices while driving and, you know, give driving the 100 percent attention it requires.
Applications which block texting and calling in moving vehicles are already in use in the United States, and for several months, ICBC has been looking into ways such technology could be implemented here.  The initial idea was to make using those applications voluntary, but Attorney General David Eby says he'd like to see rewards handed out to those who opt in.   "Potentially people could have a lower insurance rate if they agree to implement these technologies in their vehicle," he says.
Assuming the applications have their intended effect, some of the mounting financial pressure on ICBC could be alleviated.  Recently, a study concluded that premiums might have to be raised by as much as 30 percent in order to keep up with, among other things, the 23 percent increase in MVIs over the last three years.  Many of those crashes were attributed to distracted driving, which now ranks as the number two cause of death on BC highways, ahead of impaired driving and behind speeding.
The NDP also wants ICBC to investigate "black box" wireless devices, which can track, record and transmit data regarding speed and other factors, and which could be used as monitors for high-risk drivers.  "American-insured drivers get a reduced rate if they implement these in their vehicles.  I asked ICBC to look at these kinds of things and they're preparing to do that," Eby says.
There are some privacy issues with such devices.  Eby says that people opting in would have to waive some privacy rights, particularly regarding their driving habits.
There is no timeline for implementation of any of these initiatives; ICBC is in the very early stages of examining the technology.  ICBC's Joanna Linsangan, though, says it does show promise.  "What we're trying to do is stop bad driving behaviour with technology.  A distracted driving app could be a solution for that," she says.  "If we all use it and stop using our phones while driving, we will see a reduction in crashes."
Desjardins Insurance's Ajusto program allows clients to download an application which tracks their driving performance, assigns a score, and can convert the score into premium savings of up to 25%.
Meanwhile, here's someone who ostensibly won't be saving up to 25%, after being caught on surveillance video with a mobile device in each hand while traveling at 96.5Km/h.
---
Love, Dr. Scott James

Subscribe to Scott's Now posts via RSS

Report A Typo