Coming to U.S.A. Fast Food: 'Naked Egg Taco'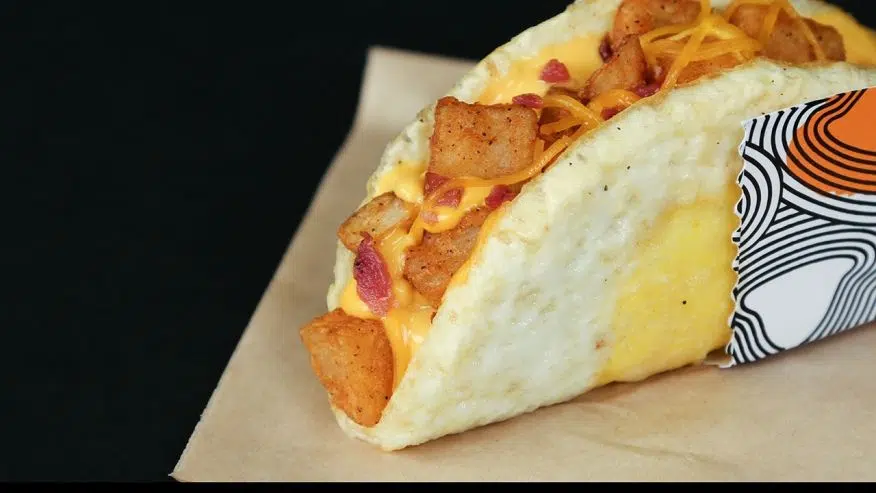 Aug 15, 2017
Ryan & Heather
Taco Bell has announced a new breakfast item, the Naked Egg Taco, featuring a "shell" made entirely of fried egg. The taco filling sitting in the egg is crispy potatoes, bacon or sausage, and cheese.
"The Naked Egg Taco strips down the traditional breakfast taco, allowing us to deliver a new flavor experience in every single bite," says the chief food innovation officer for Taco Bell, explained in a press release.
The Naked Taco will be available at U.S. locations starting August 31.
No word is Taco Bell in Canada (closest to Victoria is at 6896 N Island Hwy) will have their new breakfast item on the menu in local restaurants.