Awe-Inspiring Beard Possibly Returns To Television, With Gap-Toothed Late Night Icon Attached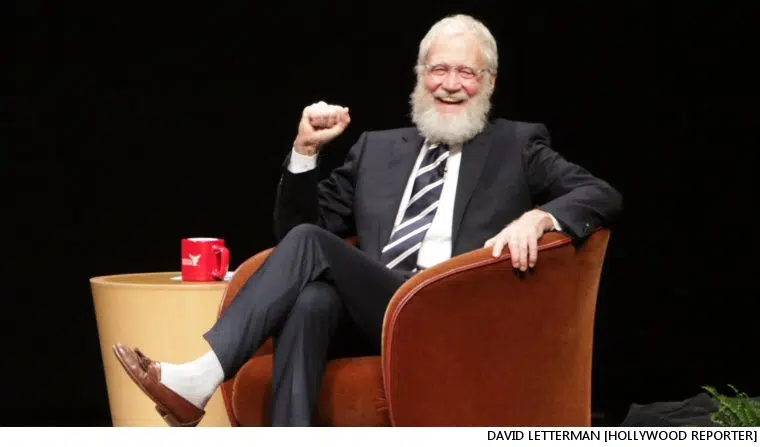 To the dismay of many, David Letterman signed off as the host of CBS' The Late Show in 2015, and since then has been teaching the rest of us how to do retirement right.
Well, Netflix, which is on a bit of an acquisition tear these days, is bringing him back.  Spokesthings at the streaming service say a six episode series featuring The Dave is coming, featuring "in-depth conversations with extraordinary people, and in-the-field segments expressing his curiosity and humour."  The so far untitled series is slated to make an appearance next year after production gets rolling this autumn.
Says Dave, "I feel excited and lucky to be working on this project for Netflix.  Here's what I have learned:  if you retire to spend more time with your family, check with your family first. Thanks for watching, drive safely."
Netflix chief content officer Ted Sarandos adds, "Just meeting David Letterman was a thrill; imagine how exciting it is for me to announce that we will be working together. David Letterman is a true television icon, and I can't wait to see him out in the wild, out from behind the desk and interviewing the people he finds most interesting.  We'll have to see if he keeps the beard."
If he decides to shave it, I'll bet it would fetch a princely sum on eBay.
---
Love, Dr. Scott James

Subscribe to Scott's Now posts via RSS

Report A Typo