The Rolling Stones' Their Satanic Majesties Request Gets A 50th Anniversary Rerelease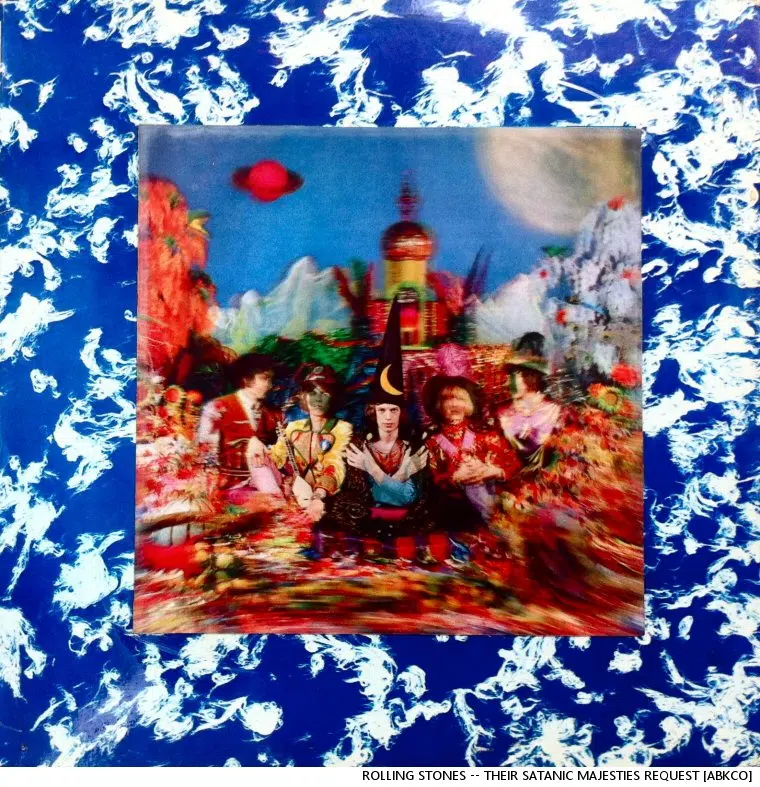 The Rolling Stones are currently in their secret underground lair, looking to the future as they assemble an album full of new material.  They're also looking to the past:  their 1967 album Their Satanic Majesties Request turns 50 Friday December 08, and to mark that milestone, they're unleashing a comprehensive box set.
The set will arrive Friday September 22 via ABKCO, and will include a restored version of the famous lenticular cover and customized foldout packaging.  The box is a limited edition hand-numbered job and contains mono and stereo versions of the album on 180 gram vinyl and hybrid SACDs, along with a 20 page book containing an essay and photos from the historic cover art shooting session.  Master of masterful mastering mastery Bob Ludwig handled the audio rejiggery for this release.
Their Satanic Majesties Request — a bit of a rejoinder to The Beatles' Sgt. Pepper's Lonely Hearts Club Band — saw the Stones venturing into psychedelic rock, with Exhibits A and B being She's A Rainbow and the spaced out 2000 Light Years From Home.  Critical opinion was sharply divided, with some savaging the production values, calling it "sub-Sgt. Pepper posturing", and others lauding its inventive arrangements.  In the former camp:  Keith Richards, who, while admitting that he liked 2000 Light Years From Home, She's A Rainbow and Citadel, said "the album was a load of crap."
If you have $CAN107.99 to spare, the freshly re-minted album can be pre(re)ordered right here.
---
Love, Dr. Scott James

Subscribe to Scott's Now posts via RSS

Report A Typo