YUCK! Gorge Swim Fest cancelled due to sewage spill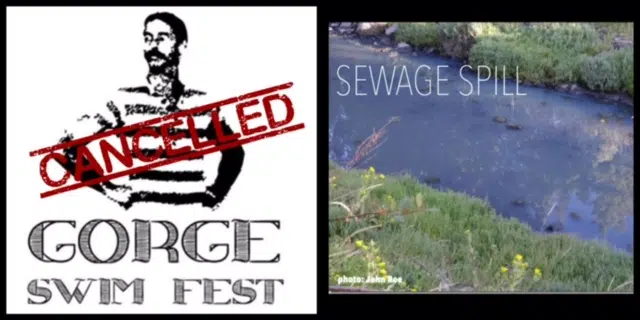 Jul 30, 2017
Ryan & Heather
A sewage spill into the Gorge Waterway caused the cancellation of the 2017 Gorge Swim Fest planned for today, Sunday July 30.
Organizers posted the cancellation on the event's official Facebook page.
Reported by Victoria News Black Press, the cancellation comes after a suspected sewage spill in a creek leading into the Gorge Waterway. Esquimalt public works says it is investigating the spill. Crews haven't confirmed it's sewage.
Jack Meredith, president of the Gorge Swim Fest Society, said the board made the decision Saturday night. "We are erring on the side of caution. The last thing that we want to have is for anybody to have an health issue," he said.
Organizers were expecting upwards of 1,000 people to celebrate the cleanliness of the Gorge Waterway.
The temporary dock was installed at Banfield Park Dock for the annual event.